I need someone on days like this I do.
I need someone on days like this I do.
I know it appears that I do, but I honestly do not care that Zayn Malik and Gigi Hadid broke up. I actually care more that Zayn got a tattoo of Gigi's eyes on his chest.
The two announced their separation today (March 13) with statements posted on Twitter saying how much love and respect they have for one another. They made it seem like they were married for 10 years and are working out their child custody agreement amicably. I love the Internet.
Anyway, fans were quick to notice while all this was going on, Zayn began following Demi Lovato on Twitter.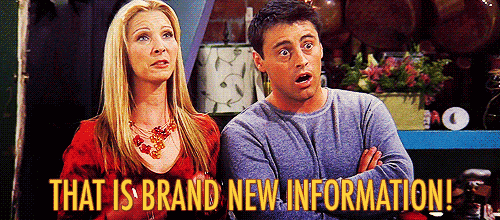 This to me also does not matter, except quite often when a celebrity randomly begins following another celebrity, it's not just cause. Either Zemi will be Hollywood's next celeb couple, or they're working on new music together.
[adinserter block="1″]
It's worth mentioning in 2017 Demi was asked if she would collab with Zayn. Her response?
I'd be down

— Demi Lovato (@ddlovato) March 3, 2017
Zayn is currently planning to release new music soon. He's filming videos for several tracks right now and is rumored to have a collab with Drake in the works. Fans are wondering if he's linking up with Demi for a track, too. We'll have to wait and see, but now that Zayn and Gigi are broken up, it's official: love is dead.
— zayn (@zaynmalik) March 13, 2018
— Gigi Hadid (@GiGiHadid) March 13, 2018
Henry Cavill: breaks up with his girlfriend, follows Demi, likes her pics
Zayn: seemingly broke up with Gigi, follows Demi
William Levi: announces he's getting a divorce, follows Demi, likes her pics pic.twitter.com/daFg6gHEj7

— Whitney (@blackgirlicon) March 13, 2018
ZAYN UNFOLLOWED GIGI AND FOLLOWED DEMI.
UMMMMMMMMMMMMMMMMMMMMMMMMMM

— Zayd Loves Zayn || Pakistan (@ZaynZayd) March 13, 2018
Who even thought Demi and Zayn together? pic.twitter.com/mWJ4m0Bqrp

— Ilham (@badliarilham) March 13, 2018
Thoughts? Leave a comment below!
And while you're at it… follow us on Facebook, Twitter & Instagram.