Someone asks you to list your Top 10 favorite Britney Spears songs and you're like:
But asked to list your Top 10 LEAST favorite and you're like like: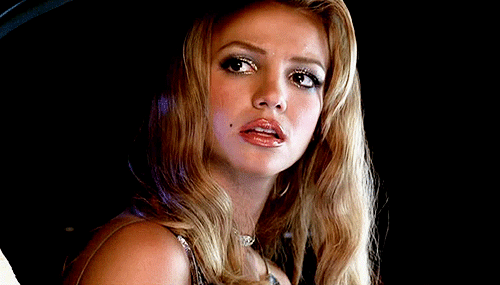 Pretend someone put a gun to your head and forced you to answer, what are your picks? What are the songs you play over and over again and are too embarassed to show your play count on iTunes, and what are the tracks that you always skip (and then face the impending guilt that you can't stand a song by your idol).
My favs (in no order):
Gimme More
I Wanna Go
Overprotected
Showdown
Do Somethin
Rock Star
I Will Be There
Heaven On Earth
Lonely
Shattered Glass
Least favs:
Boys Remix
Dear Diary
Brave New Girl
(Drop Dead) Beautiful
Everybody
Trip To Your Heart
(I Got That) Boom Boom
My Baby
Where Are You Now
Big Fat Bass
What are YOUR favs? Post a comment in Exhale and let us know what you think? If you haven't already, register an account and start interacting with your fellow Britney fans!