Britney and Jason recently enjoyed a
well-deserved family vacation in Maui
after all the hustle and bustle from The X Factor auditions. But is the pressure causing trouble in paradise?
Ever since Britney began judging, it's caused problems for her and Jason.
"Their relationship has been majorly rocky ever since she started filming The X Factor," a source reveals to Radar. "They are constantly fighting about everything, and it isn't good."
Jason was a full-time agent at William Morris, but left to manage Britney's career full-time, but now he feels he went from a big-time Hollywood agent to Brit's full-time babysitter.
"When Jason left his job at William Morris Endeavor in May 2011, it was under the impression that he was going to be managing Britney's career, but that hasn't happened," says a different source. "Now he feels like he is the househusband and errand boy in the relationship, and that isn't what he signed up for.
"Part of his role as co-conservator is to be with Britney every second that she is on the set of The X Factor, and he is getting fed up with it."
He's trying to give her advice on the show, but she won't listen because she likes to do as she pleases, and he's tired of it.
"He is constantly having to discipline her because of her erratic behavior on the show, which is creating major riffs in their relationship as well, because Britney doesn't like to be scolded or told what to do," the first source says.
"The mixing of business with pleasure has really damaged their relationship, and they are both really unhappy at this point."
They're both reportedly trying to get through these next couple of months of The X Factor hoopla and then decide where to go from there.
What a dramatic story, Radar…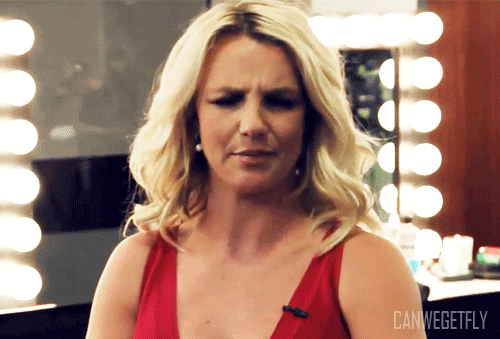 UPDATE: A friend of the couple tells GossipCop that Britney and Jason "are very happy together and doing just fine."
"Jason never intended on being her manager. One of his best friends is her manager, Larry Rudolph."