It stands for "frequency number seven."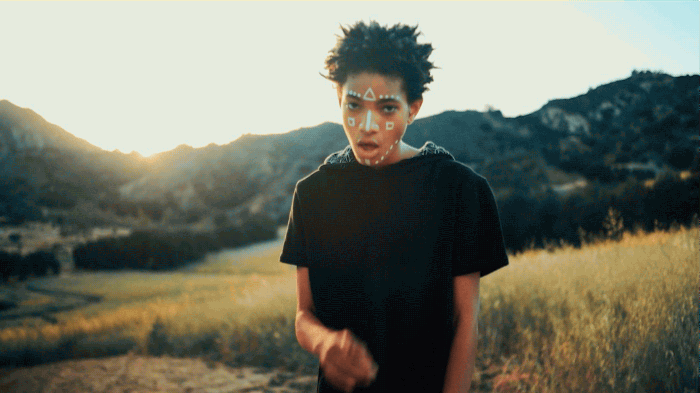 Willow Smith has a new music video out for "F Q-C #7" (pronounced frequency number seven).
First off, is it just me or does Willow Smith's powerful vocal performance in "F Q-C #7" sound a bit like Sia. The gangly teen premiered her video on Fader, telling them she co-directed the video, as well as co-writing/producing the song itself. Pretty impressive for someone only 14-years-old! She says of the video:
"The different Me's represent my Chakras. Yellow is Self-confidence, Blue is my voice (song), Red is my survival instinct, and the Black is a combination of everything (the true me).
We prefer her "Whip My Hair" days better, but it's curious watching child stars come into their own through music. Watch "F Q-C #7" below:

I'm just coming to the spiritual and consciousness aspects of it," she told said last year. "My lyrics are probably what's gonna be packing the most punch, and my tracks are in the background just coolin it, like, 'Hear what she just said?'"
What are your thoughts on the latest from Willow Smith?