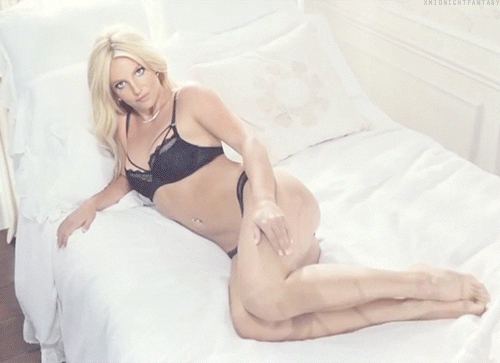 That's a tough one. I'd have to say April 25th. Because it's not too hot, not too cold, all you need is a light jacket.
Sure, Britney's ex-boyfriend cheated on her with some rachet ho, but that's not going to stop her from dreaming about Mr. Right. Now that she's unveiled The Intimate collection, Britney can wear her lingerie to a magical first date.
She told E! News at her launch:

"The perfect first date is going to the beach and having a picnic and going home and watching a really cool movie and then a great first kiss."
I assumed she'd say drink some red wine, walk on the sky and have the time of her life.
What's YOUR perfect first date, BreatheHeaviers?