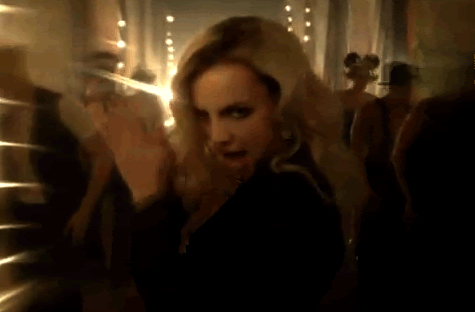 Britney
Tweeted
fans to let them know the VIP Package pre-sale began today, saying:
quote:

---

Today's the day! Femme Fatale Tour presales have started… Who's coming to see @NickiMinaj & I this summer? http://bit.ly/gaEyPK -Britney

---
But as Britney's Femme Fatale tour approaches, many fans are wondering how they're going to see their idol. I checked the Las Vegas shows and a few others, and the nosebleed seats for the VIP packages START at $200.00! The floor seats VIP package is a grand!
Doesn't her team know we're in an economic recession? These ticket prices are Outrageous, and I don't mean the "In The Zone" kind. If we wait til' April 30 for the general public seating, we might not even get in!
Note: This is referring to the VIP packages. And if someone tells me to piss off and wait for the general public sale I'll say kiss my white western Las Vegas ****!
Am I the only one? My friends are telling me "hell no" to paying at least $200 for a nosebleed seat unless it came with a pair of diamond-encrusted binoculars. It's just a bummer that a lot of Brit fans aren't going to see their favorite artist because of this. Thoughts?

If you already purchased your tickets, please leave a comment in this thread and let us know your seats, prices and opinions!