And now ladies and gentlemen, another round of the blame game.
UPDATE: An anonymous UMG executive made their way to Billboard to add: "This whole thing is absurd, we would have taken responsibility if it were our error. Instead of having their flack flail around trying to revise their own media spin, maybe they should just focus on serving Rihanna — that's what we're focused on."
Not so fast, TIDAL.
Rihanna's ANTi album debuted with a million downloads in a day after the singer and Samsung offered free promo codes, though not before it leaked unexpectedly onto the Internet ahead of schedule. It was quickly pulled for several hours before they finally ran with it and offered it to everyone free of charge.
TIDAL boasted the album was streamed 14 million times in the span of just 15 hours on the opening day then noted the leak. TIDAL's chief marketing officer Grace Kim told Spin, "Look, we know what happened here, in the sense that unfortunately we still rely on systems, and there was a system error. But I don't think it hurt it at all."
Why the Reaction to Rihanna's 'ANTi' Actively Discourages Progress
Another rep for the streaming company reached back out to Spin to clarify Kim's comments, saying she was "referring to a system error caused by Universal Music Group. The error was not something TIDAL caused."
Universal isn't having any of it. An anonymous senior exec at the major's US HQ is telling Business Music Worldwide: "This accusation is both ridiculous and false. We delivered the content exactly to their specs. It's something we do every day on a global basis. They are trying to pass blame for their own incompetence."
No matter how you look at it, the entire situation screams hot mess.
The news comes a day after Billboard announced ANTi debuts on the 200 chart at No. 27, selling just over 15,000 albums that includes streaming (or 460 in pure album sales).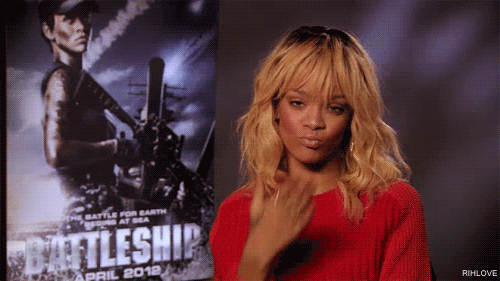 Thoughts? Let us know in Exhale!
And while you're at it… leave a comment and follow us on Facebook, Twitter & Instagram!