Tove Lo Wants To Channel The Weeknd For Her New Album, And We Approve
December 16, 2015
Singer says she loves how **** his music sounds.
It'll be full of plenty emotions.
Tove Lo's been touring with The Weeknd on iHeartRadio's 2015 Jingle Ball tour, and it sounds like the hip hop-turned-pop star is rubbing off on her. In a new interview with Billboard, the pop rebel opened up about the follow-up to her wildly successful Queen of the Clouds debut and admitted that Abel serves as a pretty big inspiration for the forthcoming release.
"The Weeknd's been a big inspiration for me," Tove Lo revealed during the interview. "I feel like his music is really ****, and I like that. I could never pull off what he's doing but I can hear him in some of my songs, so there may be some songs that melodically have the same kind of vibe."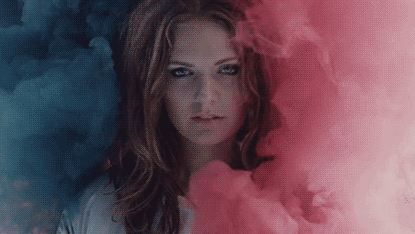 Fans will see the Swedish singer/songwriter reunite with The Struts for the set, which will move into high gear in early 2016. The sophomore set will have the same dynamic feel as her debut because she's feeling a little dark, and that's exactly what we want from her.
"I was more upbeat, but I'm not anymore," she told the outlet. "I've been on the road writing all these super happy dance jams but it's turned back into darker stuff lately. It's going to be a similar vibe to [Queen of the Clouds] where maybe the music feels happier than the lyrics actually are. There's that double thing I love to play with. It's my thing…There will be some new elements and now I'm a little worried it's going to sound schizophrenic because I've gone through so many different emotions this past year.
Thankfully, Tove Lo doesn't have anything to worry about. Her rollercoaster ride of emotions on Queen of the Clouds is what made the set so strong and her singles so vividly contrasting. Read more from Billboard's chat with Tove Lo right here.
Are you excited for Tove Lo's next record? Sound off in Exhale!