These new quotes about your favs will leave you either smiling or scratching your head. Or both.
None of these tidbits are important enough for their own dedicated spot on BreatheHeavy, however they're interesting enough that I feel compelled to share.

How did Britney Spears feel about Christina Aguilera's impression of her?
"Britney saw it and thought it was pretty great, they have had their issues in the past but Brit thought is was light-hearted and fun and she never thought it was mean-spirited at all," an insider tells Hollywood Life. "Brit is happy she did it so well."
---
Kim Gordon's distaste for Lana Del Rey
"Lana Del Rey – I really don't like her," former Sonic Youth member Kim Gordon tells Mojo. "For one thing, she's a female Chris Isaak".
Gordon's beef with Lana is due to the Ultraviolence singer's definition of feminism ("My idea of a true feminist is a woman who feels free enough to do whatever she wants.")
"Yeah, of course. Anyone can do whatever they want. You still have to take responsibility for your personal actions as a female. Does she really think young musicians should burn up in flames? It's a dressing, a persona. I don't like the whole self-destructive thing. That video for 'Ride' was so disturbing. I think she's weird and affected."
---
Ed Sheeran apparently hooked up with Taylor Swift
A soldier who met Sheeran on duty said the following on Facebook with a picture proving he met the singer:
"When we met him in Afghan he told use [sic] how easy Taylor swift was to get in the sack hahaha… what a legend."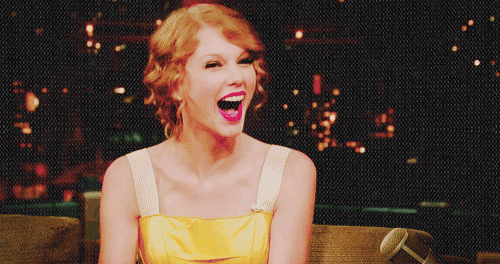 ---
Kid Rock doesn't understand Beyonce's appeal
"Beyoncé, to me, doesn't have a f—ing "Purple Rain," but she's the biggest thing on Earth," Kid Rock tells LoudWire. "How can you be that big without at least one "Sweet Home Alabama" or "Old Time Rock and Roll"? People are like, 'Beyoncé's hot. Got a nice f—ing ***.' I'm like, 'Cool, I like skinny white chicks with big t-ts.' Doesn't really f—ing do much for me."
---
Lady Gaga kinda stole Taylor Kinney from another woman
"Taylor pocket dialed me at 2:.30 in the morning," his ex-girlfriend tells the Daily Mail.
"I could tell it was intimate conversation, I could hear kissing, muffled sounds and I recognized Lady Gaga's voice. You couldn't tell whether they were having *** but I knew something was going on, it wasn't right. You have your instincts as a woman. Taylor was **** dialing me at 2.30 in the morning – whatever he was doing shouldn't have happened while we were in a relationship. In that moment I was super sad, I was pi**ed. I never saw it coming. My boyfriend was making out with Lady Gaga – it sucked. I felt betrayed, who wouldn't? I wanted to see how it played out, but later I saw one of his friends and he said to me, "You know what's going on with Taylor and Lady Gaga right?"
"Sadly I did. Eventually I met with Taylor and he said he was really sorry but I didn't want to hear any of his excuses. I told him how I felt, I told him he should have been honest so I didn't have to find out through his friend. We talked about how we were weren't a match for each other and we agreed to go our separate ways."