When there's no changing the fact that I'm me, and they're well…they're them. pic.twitter.com/RCF4TqxN69

— Rihanna (@rihanna) June 6, 2014
Australia's Sunrise morning show pit TLC against Rihanna when they said:
T-Boz continued:
"Every time I see you, you don't have to be naked. It's hard for us to say anything, 'cause anytime we say something, it's, 'TLC, oh they must be jealous.' First of all, let me say this, it is what it is. I call a spade a spade, okay?"
While T-Boz was speaking, Sunrise spliced in pictures or Rihanna as if that's who TLC was referring to.
This sparked The Navy to flip the **** out at TLC and catch the attention of Miss Riri herself, who uploaded a photo of the group sans their shirt to her Twitter in retaliation.

Now, TLC wants you to know that Sunrise took their words out of context.
Wait, a media outlet spun something to suit their agenda? Never!
TLC tells Yahoo during a new interview:
"You heard me say something like, 'Every time we see you, you don't have to be naked,' and then [Sunrise] put [Rihanna's] picture up," T-Boz explained. When Sunrise asked if they had seen the ****, see-through dress that Rihanna wore to the recent CDFA Awards the day before, she replied, "No."
The picture Rihanna used of TLC to snap back was actually taken for breast cancer awareness.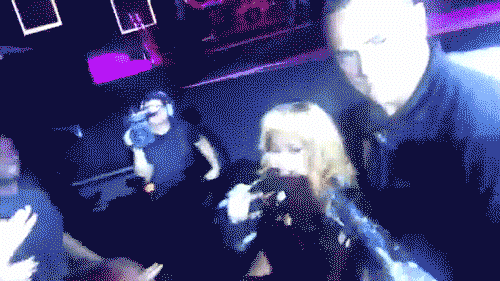 "The one picture of us in 22 years of our career, and it was for breast cancer awareness," T-Boz stressed. "If we do something like that, there's a good reason behind it," Chilli added.
Watch the interview here: