Tinashe Hosts Shipping Yard Dance Party In "All Hands On Deck" Video
April 6, 2015
BreatheHeavy would like an invitation to your next party, Tinashe. kthxbai
Talks about a Monday morning wake up!
After hyping up the Ben Mor-directed visual all weekend long, Tinashe finally dropped a Iggy Azalea-less clip for her new single "All Hands on Deck" on Monday (April 6), and there's a whole lot to this fiesta. It all begins with Tinashe and company sneaking into a shipping yard in the middle of the day because that's what you do when you and your dancers get bored. With that said, you can bet your *** that havoc commences as soon as these trespassers climb those gated fences and get to dancing. We're talking about …
WHEELS ON FIRE
THIS MOVE.
THIS TIN FOIL LOOKING DRESS
THE KILLER WIDE SHOT OF CONTAINER-BASED CHOREOGRAPHY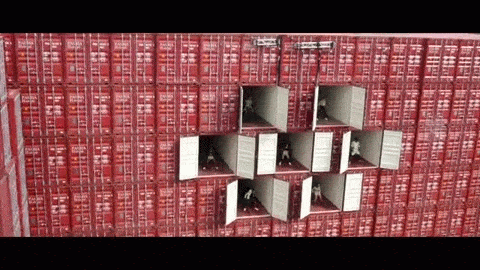 It's just all sorts of captivating to see intense choreography executed to its finest from a pop star in 2015. Plus, you might be interested to know that the entertainer really took some risk-taking when filming the video in Long beach, California.
That shock value is always what you want to go for in a memorable video. We were over 100 feet in the air with no safety harnesses. Literally, we could have died. It was a thrill to make and I'm so excited for my fans to see this video. We really stepped it up, visually.
Take a look at "All Hands on Deck" below!
What do you think of Tinashe's new video? Let us know in Exhale!