It's probably no secret: I'm all for the Las Vegas gig. ALL. For. It. I've lived in Vegas my whole life; I love this city… and it's cool to see a huge mega-star like Britney Spears show up and headline the strip a few nights a week. Vegas likes Britney. And it's a bummer to see a good portion of Exhalers dogging the move.
Let's a list a few reasons why I think you're pressed.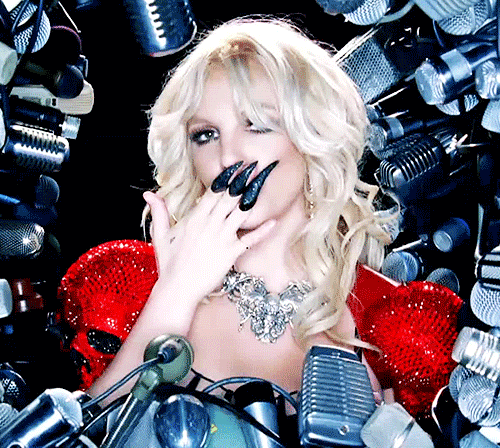 1. You can't make it this time. Understandable, **** you 'haven't seen her in four+ years. WTF bro.'
2. It looks lame. As one fan said: "She Used To Be A Stadium Performer, Now She's A Hotel (4.500 Ppl) Performer"
3. Or you jus hatin'.
One reader listed out reasons why it's positive. Exact quote:
– It will youngify Vegas: Think about it, Vegas now is full of old performers and older acts. Younger people like Britney fans will flock to Vegas

– It will revive Las Vegas: Bring in a younger crowd and bring in people who have never been to Vegas. It will bing in new revenue and new business. She will basically save it. She will be acknowledged and given the credit of changing Vegas and bringing in new revenue, and reviving Las Vegas. Lets face it, Celine has not been able to do this. That's why Vegas want Britney!

– Will open new opportunities for pop acts today: She will be probably the 1st relevant and youngest artist to have a major gig and residency at Vegas. Pretty soon other pop acts might follow: AKA copy

– Will solidify her legend status: People will look at her differently and know that she is the queen of pop

– It will change Vegas forever: It won't be just for has been performers. She will probably be the youngest paid pop act to reside in Vegas.

– Old passionate Britney might, no, Will come back: Lets face it this is gonna be huge. Her name is on the line! She has to give it her 100%. She will get media attention like crazy daily! She will perform with passion just like before…

My Final Thoughts: And I truly think this Gig will probably only last only a few months. She will be paid 100 million + for less than a year. Team Britney is smart, they know we want a new album and world tour, they will probably just make this vegas gig a few months to test the waters and see how it goes. I think they are doing this to get Britneys name out there and get the public and fans ready for Album 8 and Tour! She will be the highest paid Vegas Performer!!!
Just roll with it.