Because LA traffic is the worst, daaahling.
If I ever decide to muster up the courage and go on a road trip, the very first thing I'm going to pick up is a family-size bag of Cool Ranch Doritos. Duh. The next thing I'm probably going to pick up is Mariah Carey, especially after taking a look at her recent skit with James Corden for his new "Late Late Show."
Watch Mariah Carey channel 7th grade flirting after the cut:

Diving into Mariah Carey's catalogue is one thing but diving into her catalogue with the newly-signed Epic Records chanteuse actually in the passenger seat of your car is a totally different story. In a new skit for his "Late Late Show," Corden picked up MC for a ride to work in a Range Rover and it was everything I could have asked for and more. Mariah looked absolutely miserable wearing a seat belt, offered her best southern impersonation and, of course, sang along to some of her very own music because there's no other person that loves Mariah Carey more than Mariah Carey.
Oh, and did I mention that Corden is basically an MC stan, who majorly jammed out to some of her best including "Always Be My Baby," "Fantasy," "Vision Of Love" and "Thirsty." #PromoForVegas
Image her face had the radio miraculously played an Ariana Grande song.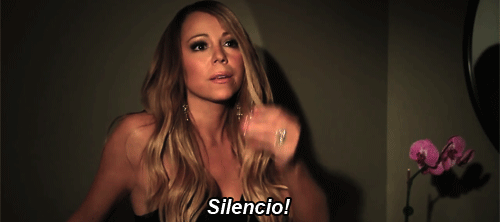 Watch the hilarity unfold in the skit below!
Have you copped tickets to see Mariah Carey in Vegas yet?