For a pop star who doesn't do any choreography, we've definitely witnessed Taylor Swift do her share of dancing. Sure, it's just fun ol' white girl stuff from her seats at award shows, but at least she's having fun. On Tuesday (February 17), the New York City ambassador stopped by The Tonight Show and paired up with Jimmy Fallon for one hell of a dancing skit.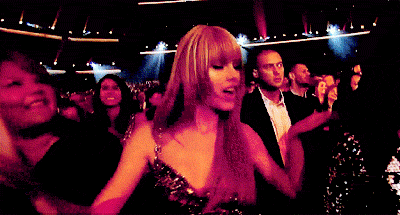 Check out T Swift work her moves after the cut:
Cut with real footage of fans dancing their faces off at various New York sports games, Swift and Fallon take their moves to the next level, and when I say the next level, I mean the jumbotron level.
Watch the hilarity unfold in the video below: