Britney's
one of the only females on Complex's list of the 50 greatest Neptunes beats
for "Slave 4 U," and it had me reminiscing of the days I was in the closet but insisted on performing the choreography from the vid for my straight guy friends.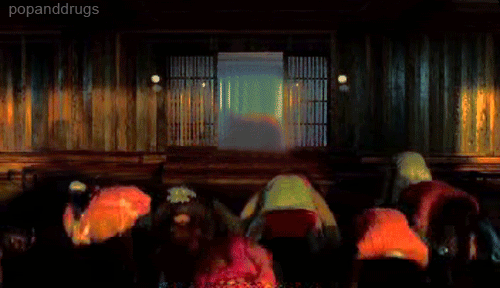 The first half-second of "Slave" is an instantly recognizable Pharrell Williams & Chad Hugo produced-beat. Throw in breathy pants, whispers & moans and you have yourself an instant Britney classic.
Britney said the song was "about me just wanting to go out and forget who I am and dance and have a good time."
That's great for 21-year-old Britney, but what about 31-year-old Britney? She couldn't be further from that lifestyle these days, but her recent club anthem with Will.I.Am proves she's still got what it takes to release songs with urban producers about partying. Or at the very least, turnin' **** up.
Now this leaves us with one problem: should Britney continue on the route of pop smashes (if it ain't broke don't fix it), or experiment with Album 8 and work with new up-and-comers?

They've got what it takes to create an anthem (woah oh oh oh oh oh oh ahhhh) as well as an experimental jam you can sit back and sip true tea to.
Pharrell produced and sings on Blackout's "Sugarfall," a track that didn't make the cut, but is a prime example of the potential he has with Brit's magic vocals. The song is intimate; she loves a guy she was once with, wants him back, but knows she can't because he's moved on to another girl. She's in a sweet, sweet sugarfall down the rabbit hole. In other words: there's meeeeeeeeeaning.

Here's why Pharrell should definitely be brought in on Album 8 if he hasn't already:

– He's familiar with Britney's voice and produced one of her greatest hits ever. "Slave 4 U" is flawless and any real fan tha… I've never heard a real fan dislike this track.

– He's creative and has invaluable experience in the industry, working with literally hundreds of singers.

– He creates the trends, they don't create him.
It was rumored he was executive producing Album 8, but since then we've heard it's comfy Will.I.Am instead and no sign of Pharrell.
Maybe I'm nostalgic, maybe I'm unoriginal or maybe I think Pharrell is ahead of his ******** time! Would you like to see The Neptunes create another Britney smash and/or a laid-back mid-tempo jam to smoke a hit to? Post a comment in this thread and let us know what YOU think or register an account and start interacting with your fellow Britney fans.