The Wanted's Nathan Sykes Pens Song About Ariana Grande Break Up
January 26, 2015
Apparently, they were called Nariana. lulz
Life after The Wanted exists! Don't believe me? Well, I have proof. Nathan Sykes, who is most notable for dating Ariana Grande for some time, is prepping his debut solo album and getting all Taylor Swift on us. That's right. Sykes confirmed that the album will include a record about his ex-flame.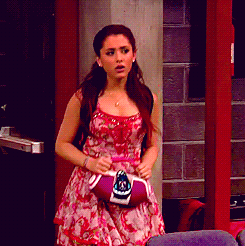 Get the details on the song after the cut
During a chit chat with The Sun, the former pop bandmate revealed that he'll continue in the foot steps of boy band solo stars, who record a lil something something about their pop star ex. In the interview, Sykes said the track is about telling himself "not to be angry at the break up because sometimes things just don't work out." So it sounds like it'll be more
emotional
than
bitter
. OOP.
It's important not to be selfish with writing so there's no detailed version of events. And there's no bad blood. She's a lovely girl."
Unfortunately for Sykes, his break up with Ari also happened at the same time as some life changing events. "The Wanted decided to take a break and I lost my grandad. I was not in the best place," he explained. "She was my first grown up relationship. But sometimes you have to go into a place like that to be able to find the best music out of it." Fair enough, kiddo. I look forward to hearing it as well as Miss Grande's reaction.
"From being one fifth of a group to being a soloist, there is always the chance to surprise people as they are only now seeing 100% of me for the first time," he told HungerTV.  "It's like a second, first impression and whereas I don't necessarily think it's important to change people's perceptions, I do think it's exciting that people won't just see me as 'the young one in The Wanted' and can have the freedom to judge me as an individual and not just 'that bloke from that band'."
Now if I can only get a Mariah Carey & Bette Midler featuring Giuliana Rancic record about Ari, I can die happy.
Are you excited to hear Nathan's song about Ari? Tell us in Exhale