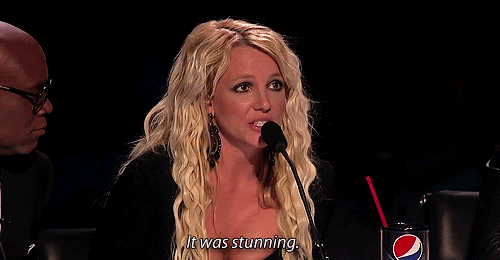 The X Factor's twelfth Live Show premieres TONIGHT on FOX at 8 p.m. EST.
Two finalists are going to be eliminated TONIGHT based off of their performances last night.
PLUS, a performance from Keesha and Melanie Amaro!
Join me on The Extra Factor at 9 p.m. EST where I'll chat with Paige Thomas, Beatrice Miller and Lyric 145.
Who do YOU think's going to be eliminated? My guess… Fifth Harmony and Diamond (Queen Cece shall pass).
Keep checking back for updates.
Good luck, Brit!
UPDATE: Britney Tweeted:


[email protected] Let's bring back @Diamondkwhite again… 🙁

UPDATE: New backstage photos:

UPDATE: Diamond Tweeted Brit Back:

@britneyspears thank you for being an amazing mentor to me! I wouldn't change a thing! We should collab one day!!
UPDATE: Professional photos of Britney from Thursday's live show in XRAY: