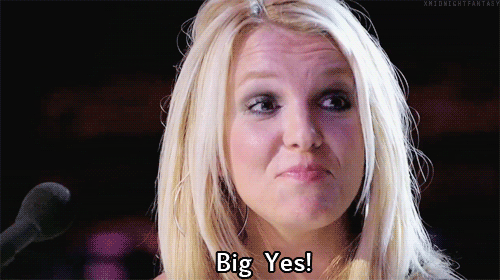 Tonight's a new episode of The X Factor, and Brit will giveth more cuts during Bootcamp on night two.
Yesterday they cut half of the contestants, and tonight they'll cut half of that – putting them head to head in singing battles.
Keep checking this post for updates throughout the night, and post your thoughts throughout the episode.

Tune in tonight at 8 p.m. on FOX.
Tons of Tweets from Brit:
What an intense episode! I can breathe again… until next week, anyway! LOL

@Showdowney That was a tough one to judge. Decisions, decisions….

@VickiScarlett I know, I was ready for them both to rock out!

@randomney Fun and soulful, right??

@xfactoraccess LOVE them both! So young & so talented.

Your turn West Coast – @TheXFactorUSA is on now. Ready for the battles?

It's #DivaOff 2.0 – who is your pick this time around?

I couldn't help getting emotional. It's so hard to watch them crack under pressure when I know they want it so badly. ;(

Umm that was adorable! Who wouldn't love to have that @onedirection song sung to them?

What are y'all thinking so far? These battles are intense, right?

@Kelly_Clarkson I hope you're watching girl! 2 beautiful, STRONG ladies singing Stronger!

What's Going On! Love that song 🙂 And they both have such cool voices.

They're so cute! It's nice to see people sound good TOGETHER during these battle rounds!

Beautiful song! But what did u think of this song choice for these two?

Battle rounds, let's go! I think tonight y'all are really going to start to see the competition coming out…