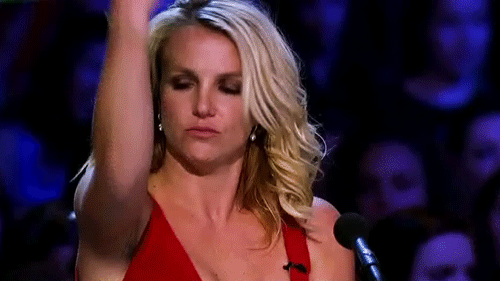 The X Factor's on fire! Get ready for Episode three, week two
TONIGHT
at 8PM on FOX.
Britney gives contestants her honest opinion and sings LA Reid Happy Birthday.
Keep checking this post for updates throughout the night, and post your thoughts throughout the episode.

Get excited!
UPDATE: Brit Tweeted:


Who's watching @TheXFactorUSA with me tonight? 8pm people! @ddlovato @LA_Reid @SimonCowell – who's bringing the popcorn? 😉
UPDATES: Brit Tweeted during the show!
Jessica gave me chills in my judging chair and again right now on TV. Go girl! And did u see her mom singing along? How cute!

I cannot get enough of Panda – how amazing was she y'all? #SimonsMamaBear

I so got it from Jason that night for that comment… oops. LOL

What a Q-T-PIE! Go Diamond, go! Simon got it right, it's a woman's world 😉

Awww Tate!!! Absolutely loved him. Reminded me of the music my daddy listened to when I was growing up. <3 #HolyCowYes FYI that was a joke Just so y'all know Jason is coming out with a solo record soon. He's been asking me to do a duet…. I LOVE Ice Ice Baby so of course I was into Mister Rizloe. What were y'all predicting for him? The BBQ in Kansas City was absolutely delicious. @JasonTrawick and I were SOOO hungry after the first day of judging! Sitting down to watch #xfactor now & I'll be tweeting along 2 the whole show with behind the scenes dirt. Here we go...