A lot happened in the world of Britney, so why don't we catch you up to speed shall we?
A lot happened in the world of Britney, so why don't we catch you up to speed shall we?
Exhale: Anna Kendrick says she flashes her "Britney Spears terrified smile" on the red carpet
In an interview with Glamour magazine, the "Pitch Perfect 2" star says she thought her smiles on the red carpet would improve over time, but to the contrary… it's gotten worse. She compares the experiences to posing like Britney Spears who is notorious for slightly awk smiles from time to time (as if she's thinking 'Oh my God get me out of here'), but we love her just the same.
Kendrick says:
"Every year that goes by, I think that my on-camera smile is going to get easier. It's got worse and worse, to the point where I'm giving that Britney Spears terrified smile, where the lips are upturned, but there's nothing but fear in the eyes…I'm also the queen of ruining group photos. All my friends will be smiling and looking really pretty, and I'll be there pretending to pick my nose—or actually picking my nose. It's a fine line."
---
Exhale:
Celine Dion name-drops Britney
In a new interview with ABC's Nightline, Dion says there's plenty of room for her, Britney and other divas headlining in Vegas.
"I think it's gonna help all of us… to be the best of ourselves. There's one Mariah. There was one Whitney. There's one Britney. There's one of us. I don't believe humans are all the same."
See that at 5:33.

---
Exhale:
Tabloid claims Britney checked into rehab
The unreliable Rats magazine claims Britney completed a stint at a Malibu rehab towards the end of 2014 under the name Jessica for a problem with Rx pills.
"Her dad [Jamie Spears] forced her into rehab because she was [misusing] a drug called Vyvanse," said an unidentified source who was allegedly being treated at the same center. "She said she'd initially been prescribed it for ADHD but that she'd severely upped the dosage."
******** alert! Britney had a ton of shows in Vegas and recently regained primary custody of her kids, which speaks volumes over Star magazine who's notorious for employing a team of **** ups.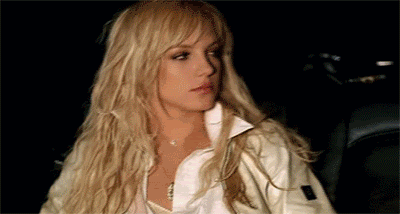 ---
Exhale:
Wendy Williams disapproves of Britney's relationship statuses
She feels like it's "too soon" to introduce a new boyfriend to her sons after breaking up with David Lucado.
See that at 18:58.

---
Exhale:
Major Lazer praises Pharrell and Britney Spears
The superstar producers say those two collaborating together back in the day for the "Boys" remix was ahead of its time. They hope their work will too.
Jillionaire was asked: Major Lazer was created from you wanting to do something that sounded completely different to what was happening. As more people try and replicate that sound are you going to have to move on to creating something else entirely new?
He replied:
"No, I think it just gives context. It's like when Pharrell started making records, and then it's like, 'Yo that's crazy what is Britney Spears doing right now?' and then there were a bunch more and the sound changed, so then there was context for it. Hopefully sound will evolve and then there'll be greater context for our music and then UK radio will play us."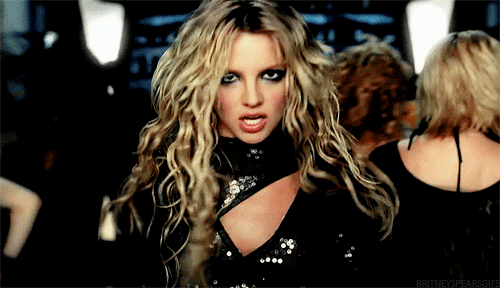 ---
Exhale:
Happy 15th anniversary to "Oops…! I Did It Again"
We're old as ****. Anyway, Britney Tweeted about it:

To everyone wishing "Oops" a happy 15th birthday… Aww you shouldn't have 😉 #HappyBirthdayOopsIDidItAgain pic.twitter.com/5y58azYZqC

— Britney Spears (@britneyspears) March 28, 2015
---
Exhale:
Billboard promotes "Pretty Girls"
They listed out a ton of solid reasons why a collaboration between Britney and Iggy Azalea could be mutually beneficial. Basically:
A quick fix to a rocky few months for [Iggy], and a stopgap success in a recording drought for [Britney]. Neither singer needs the song (which we're still a month away from actually hearing) to be a chart-topper, but if "Pretty Girls" works, two artists searching for a win could be celebrating together, just in time for the start of summer.
---
And 39 days until "Pretty Girls" is out!
If you haven't yet,
REGISTER
in Exhale and join thousands of members gabbing about pop music!
Have a blessed Friday!