Kelly Clarkson confirms her new single's titled "Heartbeat Song."
Oh my gosh screaming and crying! Kelly Clarkson announced her lead single is in fact called "Heartbeat Song" and debuts January 12!
She has a promotional campaign going on on her website encouraging fans to share her shiz to unlock the next teaser. Or just wait for it to appear on BreatheHeavy.
Here's the first video trailer to promote "Heartbeat Song:"

Kelly is back… #HeartbeatSong 1.12.15 Visit http://t.co/alixvPeoU3 to learn more! – Team KC https://t.co/9dG6ITh9f4

— Kelly Clarkson (@kelly_clarkson) January 7, 2015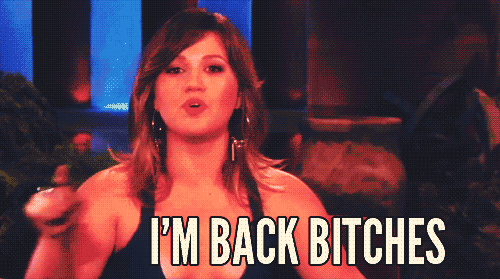 My soul needs another "Since You Been Gone."