Iggy Azalea electively left Instagram (she came back), BreatheHeavy did not. Wahhhh.
Follow @breatheheavydotcom on Instagram
BreatheHeavy re-grammed rehearsal footage of Britney Spears preparing for her performance of "Gimme More" at the 2007 MTV Video Music Awards. The video was reported and consequently removed. Understandable. However, 24 hours later the entire @breatheheavycom account with its 17,000 followers and several thousand photos got the shaft, aimlessly floating around in Interspace somewhere with a grim possibility of it returning.

Follow @breatheheavydotcom on Instagram
This either means the wreckage from 2007's "Blackout" era continues destroying anything in its path, or social media's presence in the blogosphere is too prevalent and admitting defeat is too painful… or both. Oh, and copyright infringement is a ***** and will steal your first born if it could.
Follow @breatheheavydotcom on Instagram
My initial reaction to discovering the account removal is best depicted in the GIF below. No, literally, this was me staring at my iPhone 6 and the horrid message when I attempt to login to Instagram, "Error: Your account has been disabled for violating our terms. You can learn more in the Help Center."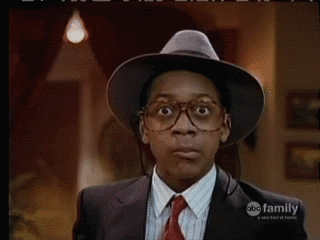 You may recall Rihanna's Instagram got the infamous boot last year after she posted photos of her *******, violating the social media giant's ****** policy. She's since returned (all praise @badgalriri), but nonetheless no singer, blogger, ****** is safe.
Follow @breatheheavydotcom on Instagram
While starting up another account might be the only logical solution, I'll hold out sincere hope this gets resolved and get back to posting. Stay tuned…
In case you didn't get the message… Follow our new account @breatheheavydotcom on Instagram!