The 1975 are changing their image for their sophomore album.
While The 1975 aren't exactly mainstream yet, the band's debut album went to #1 in the UK, cracked the US Top 30, and their logo adorns many a hipster t-shirt/tumblr blog.
Formed in 2002, the band consists of Matt Healy, Adam Hann, George Daniel and Ross McDonald.
One of their biggest songs so far is the alt-rock tune Chocolate:
To kick off promotion for their upcoming second album, the band has opted for an intensely viral campaign, starting with a move that yesterday sent fans into mad panic, wondering if the group was considering splitting up.
Frontman Matt Healy posted a cryptic image on the band's official twitter depicting a cartoon "old" self strangling his "new" self with the caption:
— The 1975 (@the1975) May 31, 2015
"Our projected identity must change not only visually but philosophically – how do you do that? Firstly we must reclaim our identity & repossess our control of it… Until then there won't be any pop music or dancing with long hair."
Dramatic.
Then they all deleted their accounts.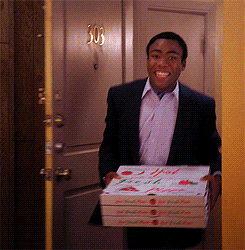 Fans everywhere feared the worst…until the band reappeared 12 hours later, with a new look logo.
http://t.co/xYcKLjp6qM pic.twitter.com/UpQimVQrSZ

— The 1975 (@the1975) June 2, 2015
Soon after a Letter Of Truth was posted, finally detailing just what the hell was going on:
— The 1975 (@the1975) June 2, 2015
For the TL;DR crowd, The 1975 will hit the road again in November this year and their 2nd album will drop in 2016.
Their tour presale begins tomorrow:
// N O V E M B E R U K T O U R – P R E S A L E 9 A M T O M O R R O W // L O V E http://t.co/qejeJBnEz6 pic.twitter.com/ZEtIQkd8Ot

— The 1975 (@the1975) June 3, 2015
The band also left fans with a final puzzle piece to obsess over till November – apparently the new album title has been hidden in plain sight for some time. The last line of the letter reads "You've known the new title all along".
What do you think The 1975's new album title could be?