What are the odds?
… and Lorde went unnoticed.
Remember that time Lorde took the Twitterverse by storm when she posted a photo from her oreo milkshake date with Disclosure? Well, we do. It's also apparently the day they worked on their **** AF collabo "Magnets," but little did we know the trio also made a stop at a coffee shop and bumped into Sam Smith.
On the day of the release of Caracal, VH1 shared their chat with the dance duo, where they recalled an oh-so-amusing story of that very incident. Here's what went down.  Disclosure and Lorde decided to stop at a coffee shop and randomly bumped into Mr. Smith. "We were hanging out and these guys came over, asking Sam if they could have a picture with him, and then Sam was like 'Sure, that's fine,'" Howard explained. But here's the funny part. Howard revealed that they asked Lorde to take the picture.
Let's set up the scene. You're so excited to see the voice behind "Latch" just chilling and chatting over an iced latte that you ask the brunette next to them if she can snap that shot, so you can filter that ish and get it on Instagram like there's no tomorrow.  "Excuse, hunny, can you, like, take this photos for us puh-lease?"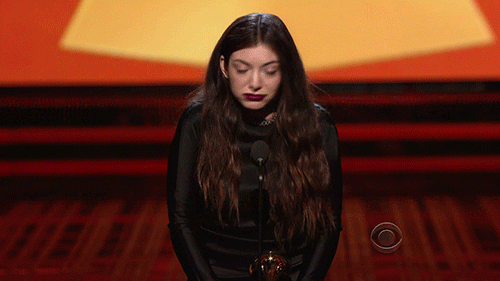 Check out Disclosure's full interview with VH1 below!
Do you prefer Disclosure's collabo with Lorde or Sam Smith? Sound off in Exhale!