Taylor Swift Inspiring Selena Gomez To Write Her Own Bad Blood
July 29, 2015
Swift reportedly wants her BFF to help craft a revenge album about the Biebs.
We're shamelessly posting a second consecutive Justin Bieber / Selena Gomez story.
Word on the street says Taylor Swift's playing a big role on Selena Gomez's forthcoming record "Revival" out Oct. 9. She's reportedly inspired to take out her feelings on The Biebs in new songs on the album.
"Taylor's convinced Selena to pour her heart out in her new music and 'tell it like it is', as far as Justin's concerned," a source told OK! magazine. They claim Selena is bitter enough to "'do a Taylor' and rip him apart" in her music.
"It's hard to argue when you look at how Taylor's career has gone from strength to strength from her kiss-and-tell tunes," the source added. "It's going to be the ultimate revenge album, that's for sure."
Makes complete sense.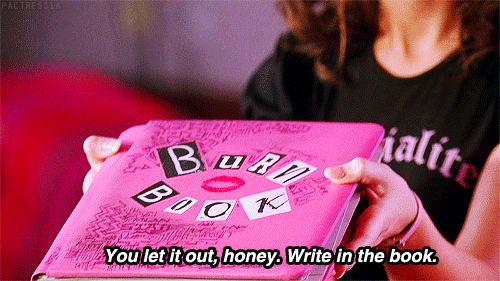 Tay Tay isn't the only one encouraging a grilling. Recently, Gomez revealed she'd love to collaborate with comedian Amy Schumer, but Schumer will only consider it if Selena agrees to make jokes about her ex.
"I am trying to finagle my way onto her TV show, so, maybe that's how I'll find a way to work with her and be around her," Selena recently told Boston's 103.3 AMP Radio. "I'm a huge fan. I think she's amazing."
We're here for this, but not 100% sure the claims are accurate. A few months back, a source claimed the exact opposite – that she has no intention to write about the Biebs.
"She is working on new music but songs about Justin are not in the plan. Her new album is going to be a completely new sound and a new vibe. She wants to gear things more toward Ariana Grande and EDM. Moving on, she also wants to move on from Justin, so her songs, even though everyone will interpret them to be about Justin, are not about him at all."
Gomez recently said on Z100 "If you're going to sit here and talk about my life, I have a right to say what I want and obviously I'm going to do it the way I wish to. But it is unfortunate, and you have to be guarded. I just told you during the break, I don't trust anyone… It's something that I have to live with and I have to find the balance of who I want in my life and who isn't good for me."
Taylor, show her how it's done.