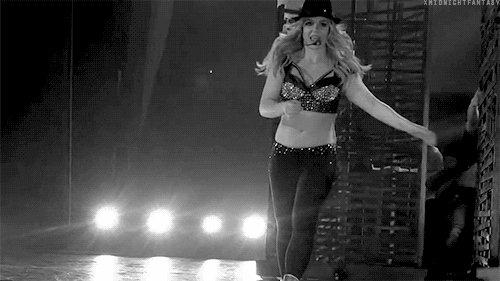 BRITNEY SPEARS IS LOSING A VERY IMPORTANT POLL AND WE CANNOT ALLOW THAT.
Piece Of Me is up for Best Show and Best Bachelorette Party for the Review-Journal's Best of Las Vegas Awards!
Currently, she's sitting pretty at number one for Best Bachelorette Party, but sadly sits at SECOND PLACE for Best Show. I have it on good authority Britney wants to win BOTH categories, and you don't want to disappoint the Queen, do you?

So proud of this show & thrilled POM is up for Best Show in the @ReviewJournal's @BestOfLasVegas Awards. Text 'Vote Britney' to 81500 🙂

— Britney Spears (@britneyspears) February 22, 2015
Here's how to help:
Vote by texting 'Vote Britney' to 81500 or vote online here. Polls close Feb. 28 at 11:59pm.
Now get to work, *****. And if not, you might be kicked out of the Britney Army.