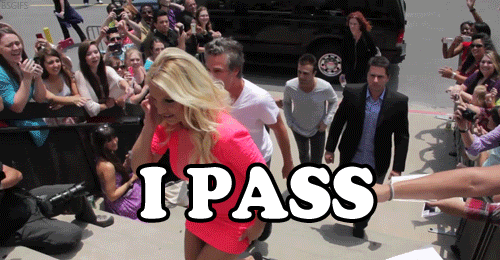 There's a lot of pressure being a contestant on the X Factor, but even more so if you're a judge, and "sources" claim it might be getting to Britney.
"Doing X Factor may lead her back into meltdown territory," a source recently told Us Weekly. "She gets extremely nervous and anxious. She's hard on herself and not very confident."
"For her, it's all an input as stress," the source explains. "This is a lot of change at once for Britney. She's coming undone."
But if Britney really couldn't handle it, her family and fiance wouldn't make her go through with it.
"Jason and Britney's family wouldn't let her do X Factor if she couldn't handle it," an insider countered. "At first they weren't going to let her because she couldn't do live TV — they didn't know what she would say. But they went over it with Britney, and they trust her."
Judge Simon Cowell loves the unpredictability Britney brings to the show.
"The network is using Christina Aguilera on The Voice as an argument for her," an industry insider told Us. "They're saying the show needs a bankable pop star who will get viewers watching, whether they think she's ridiculous of they love her. It's definitely about tapping into Spears' fan base."
Despite her nerves, Spears "wants to do a good job," a source insists. "There is always apprehension about something you haven't done before, but she's looking forward to proving all the doubters wrong."
Check out this new audio of Britney nurturing one of the contestants, saying she was the most interesting she's seen all day.

Sounds like Britney's got what it takes!
UPDATE: A rep for Britney said: It's "a pathetic attempt at creating a story."