Is there a method to all the messy mixed signals?
Simon Cowell spoke to The Sun about One Direction, again.
This time the music industry mogul addressed a rather tired topic: will One Direction take a break next year (their first since forming), and if they do, will they somehow never get back together (like, ever)?
Cowell shared his thoughts on a hiatus for the band:
"In terms of the band, they've got enough hits now they can take some time off and do some other stuff they want to do. Then I hope they'll have a little bit of time apart and want to get back together again. It's a fun job, but it's absolutely their decision."
While many media outlets have misquoted this as "proof" the band will break up, Cowell seems to simply be stating the obvious: that if anyone needs some time off, and can afford to take it, it's 1D.
After all, Zayn did leave the band citing stress and disillusionment, which many blamed on the overwhelming tour schedule the No Control singers have been working to since they were formed.
Regardless, the four members of One Direction themselves – Louis, 23, Harry, Niall and Liam, all 21 – have consistently stated since March that they have no intention of disbanding.
Let's recap, shall we?
■ The day after Zayn's departure, Liam reinforced to fans via Twitter that 1D were not breaking up, and thanked them for "not thinking it's finished".
■ In April, Liam responded to fan signs saying "Till the end" by stating "Til the end, we are One Direction and we are here to stay".
■ Niall explained on James Corden's Late Late Show that while Zayn struggled to cope with many aspects of the job, the four of them do not, and, as a result, have never considered calling it a day. At the Billboard Awards, they were asked the same question, and Niall made the same statement again.
■ 1D songwriting collaborator Jamie Scott said the singers had discussed longevity with him during recent recording sessions and were now aiming to market themselves toward an older crowd.
■ In June, Liam commented on the band's positive outlook: "There's been a lot of big changes in the band, and we have to grow past those different obstacles. To be honest with you, we're stronger than ever, which is amazing."
■ In July, Harry told Entertainment Weekly that One Direction were experiencing some of their "best shows ever" as their On The Road Again tour blazed through Europe, and is now currently playing to sold out crowds in North America.
Doesn't seem like they're on the outs, does it? So, what gives?
The Sun appears to be Cowell's outlet of choice for discussing One Direction, but official reps have been confirming or denying The Sun's stories via other sources recently (Digital Spy, Billboard).
Some say this hints at 1D changing management/label at the end of 2015, which could explain the mixed messages from different sources and why Cowell seems a bit on the outer these days. The X-Factor judge even spoke about Zayn's apparent split from Simon's label, Syco, without any mention of the almost immediate denial of this claim made to Digital Spy. WTF?
"Well, because it was his decision to leave the group and we hadn't asked him to do it, I felt my main responsibility was to the band. They didn't ask for it to happen either and I did sign One Direction as a group. But luckily within Sony there are a lot of labels who are really good. I had a feeling there was one particular label who would love to have him and they did. It enables them to treat him as a priority and us to carry on with what we're doing with the boys. It also means no one has any nerves about whether we're working harder on them or him."
¯\_(ツ)_/¯.
Perhaps Cowell is simply trying to create a sense of urgency around One Direction (and Zayn) before they all leave his care? If everyone but the band keeps ambiguously hinting at an indefinite break, it could be the perfect scare tactic to boost concert ticket sales and, eventually, album sales once their 5th effort drops later this year. We've all seen celebs pull classic "retirement tour" type stunts before…
Moving on, Simon had only praise for how the band reacted to news of his mother passing:
"God almighty, I've got to tell you with what happened with my mum, these are the nicest bunch of people. You know, that's when you really get to know someone, when something happens to you, when it's outside of music and outside of record sales. I just went 'Christ' after I saw the messages they sent me. They've always been really kind, nice people."
He also had some wise words for Louis Tomlinson, who is apparently expecting a child even though a week and two live concerts have gone by now with no official confirmation whatsoever:
"I said to him, 'You man up. You're fortunate because you're in a position to be able to look after the baby and not worry too much about that. But I also told him, 'I've received bad calls in my life but this is not one of them. This is your business but I'm here for you. He didn't kill anyone. He got someone pregnant."
Not if you believe the rumours…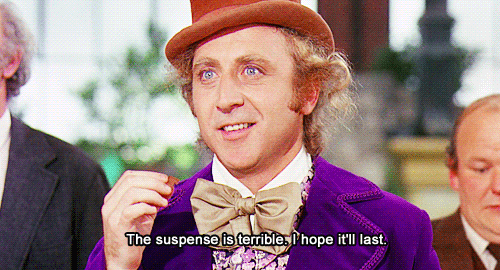 Should One Direction change labels? Can they afford to take a break?