Rihanna's "Needed Me" Becomes Her Longest-Charting Hit Ever
November 28, 2016
Rihanna can call the Billboard Hot 100 her second home.
Rihanna can call the Billboard Hot 100 her second home.
Throughout 2015, BreatheHeavy gabbed about Riri's incessant album delays, but all we can blabber about in 2016 is her massive charting success with ANTi.
The "Work" singer kicked off the year with a lucrative deal alongside Samsung, which offered her album for "free" (via a promo code) and it was downloaded more than a million times in less than 15 hours. It also racked up over 13 million streams in less than 14 hours, Tidal reported.
Since then, Rihanna has remained very present on the charts, and her latest feat is equally impressive.
According to Billboard, ANTi cut "Needed Me" spends a 42nd week on the Hot 100 (rebounding 34-32) this week, making it her longest-charting song ever. It outdoes her 41-week chart run of "We Found Love" featuring Calvin Harris.
"Work" trickled down the charts for 36 weeks.
Badgalriri acknowledges the accomplishment:

On Sunday, Rih
wrapped up her ANTi World Tour
in Abu Dhabi.
Looks like she shut us up, and then some.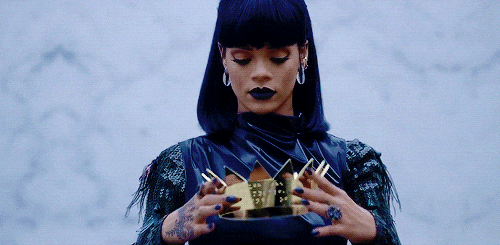 Thoughts? Let us know in Exhale.
And while you're at it… leave a comment and follow us on Facebook, Twitter & Instagram and subscribe to our YouTube channel.