Rihanna To Release Documentary Inspired by Bob Dylan
March 10, 2015
Let the #R8 era finally begin!
Earlier this week, BreatheHeavy speculated what the heck Rihanna was filming at Chateau de Versailles in France, and now we just might have the answer or at least another educated guess.
Get more details on what Rihanna is planning after the cut:
Little Miss Sunshine is taking her sweet time prepping the release of her upcoming album and it looks like the Navy will also have a new film to look forward to as well. On Tuesday (March 10), Deadline reported that filmmaker Peter Berg, who worked on Rih's "Battleship," announced he's working on a theatrical feature that will offer an "unfiltered look into Rihanna's life and how she's ascended to become a global icon."
It's said to be a contemporary take on Bob Dylan's staple doc "Dont Look Back" and will be much more of a character study than a music film. Berg said that he liked the idea of examining "a young artist at the top of her professional field" and I completely agree with that kind of description.
Let's just hope this film offers some actual access to Rihanna unlike her "777" doc.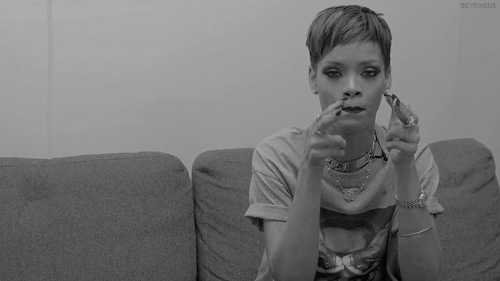 What is your favorite pop star doc? Tell us your choice in Exhale.