Happy 27th Birthday, Rihanna!
It seems like just yesterday we were all assuming the 16 year old Pon De Replay singer was going to be a one hit wonder. A decade on and we're glad she proved us completely wrong!
The singer was surprised on February 20 with a lavish birthday bash, featuring guests such as Beyonce and the Hilton gals.
To celebrate her b'day on a more personal level, Ri posted some online goodies for the Navy and her devoted fans sent her a few, too!
Here's what you need to know:


The Navy sent her some lovely videos as well:

She shared a sneak peek of her new film Home:
Here's a peek at the first time my character Tip meets Oh in #DreamWorksHOME!! In theaters March 27. https://t.co/4THJoPbGSw

— Rihanna (@rihanna) February 20, 2015
A promotional photoshoot for the new album (or just the era?):
Shot by Paolo Roversi for #R8 pic.twitter.com/Zip2GZMvX2

— Rihanna (@rihanna) February 20, 2015
Rihanna also recieved a rather flirty birthday wish from a basketballer:
HAPPY BIRTHDAY BABE!!!!! I'll take to Giorgios when I'm back in LA this summer @rihanna #HOT pic.twitter.com/u4pmQu423k

— Joel-Hans Embiid (@JoelEmbiid) February 20, 2015
Considering how much time Rihanna spends courtside these days, perhaps a new romance is blossoming?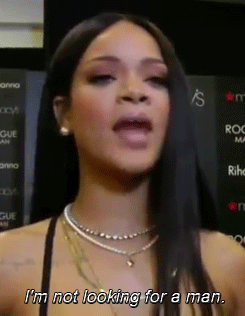 Probably not, but anyone's better than
You Know Who
, who apparently still doesn't know when to quit:
"Chris called her this morning after she landed in LA and wish her a happy birthday. The call lasted a few minutes and was candid and of course RiRi thought that was a sweet gesture,"
…Anyway!
Ri capped off her special night with some birthday wisdom on Instagram:
"27 years ago, my mother gave birth to her very first child at the tender age of 27! Life is never a piece of birthday cake, but I feel special that I was chosen by my Father in Heaven to make it here! And each year that goes by I am more grateful! Every day we wake up, means we get another chance at life….to live what we've learned and to discover even more, to be good to other people and to know that you are a part of their smile! I cherish these days, and I pray that God will spare my life to see many more! #Feb20"
Our little pop superstars…they grow up so fast!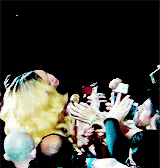 What is YOUR ultimate Rihanna moment of the past decade?