Should he be "Sorry"?
Does Justin Bieber's "Purpose" live up to our expectations or let us down?
As you probably know, the 21-year-old's highly-anticipated new album leaked earlier today so I took it upon myself to do a 'first listen'-type review.
The problematic-yet-talented Biebs has been on a winning streak this year releasing hit-after-hit since the lovely Jack Ü collaboration "Where Are Ü Now" dropped back in February.
His mainstream return has been carefully calculated with his "bad-boy" reputation given the all clear after a Comedy Central Roast, appearing on The Ellen Show more times than one would wish for and the singer just generally being low-key. That is until the d*ck pics, storming off stage in Norway and flipping a chair at a French restaurant, but we'll just ignore that and move on.
However strategic the image overhaul was, the good boy shtick only worked because it was accompanied by consistent bangers that have been good enough to let the music take the forefront.
So without further ado, let's press play on "Purpose" and pray it's all as good as "Sorry."
1. "Mark My Words"
Justin already confirmed this one's about Selena Gomez and it's fairly obvious, as the lyrics read like an old diary entry of when he realised their relationship was over and done with. "Falling in and out of trust / Trying to rekindle us / Only to lose yourself, and I won't let me lose you." His voice sounds good but the production is built around a very whiny – and slightly irritating – vocal sample but it's more an intro than a full song so I'll let it slide.
2. "I'll Show You"
"Don't forget that I'm human / Don't forget that I'm real." I wouldn't exactly say this is his Fergie – "Glamorous" moment because this reflection of fame is less about the flossy-flossy and surprisingly introspective, as he opens up about those few dodgy years he had and reminds everyone that he's a person. It's quite sad to hear a 21-year-old sing these lyrics actually. Although, as a song it's rather well executed over Skrillex's moody production.
3. "What Do You Mean?"
WHAT. A. SONG. One 30-day countdown and almost 3 months later and I still can't resist the bouncy tropical house-lite beats. Kudos to Bieber for realising the best songs are those built around a clock ticking (cc: "Hung Up", "What You Waiting For?")
4. "Sorry"
The second I hear the "Oh-oh-oh-oh" vocal sample my mood improves by at least 80%. Every part of this song is absolute pop perfection and everyone else should take a seat and learn from this. God, I want to be one of the dancers in the video.
5. "Love Yourself"
"The one he did with Ed Sheeran" is what this will be known as. Bieber comes full circle back to his YouTube cover days with this guitar-and-mic sing-a-long, which funnily enough sounds like he's covering an Ed Sheeran song. Seriously, listen out for his best English accent on the word "job." Still, it's a friendly reminder of why he became famous in the first place – the guy is talented.
6. "Company"
Oh, yes please. This groovy little number is a welcome R&B affair with a brilliant mini-drop after the chorus that I wouldn't mind hearing in the club. Lyrically, he's begging me to keep him company and I wouldn't usually be so willing but the song's too good to say no.
7. "No Pressure" ft. Big Sean
Returning to the guitar-assisted R&B sound of his 2013 LP "Journals", this is essentially an open letter to Selena as he confesses his hopes that time will heal the scars and that she'll return to him one day. Definitely the strongest of the slow stuff so far (more of an R&B ~slow jam~ than a ballad tho) and a reminder to everyone that the 21-year-old is equally good in the R&B lane as the pop stuff.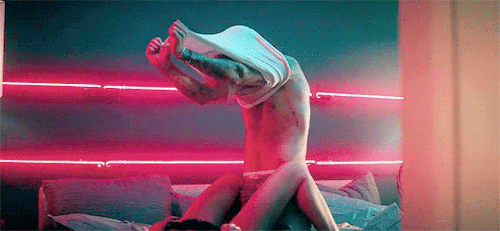 8. "No Sense" ft. Travi$ Scott
Slightly meatier production here but Justin's still focused on the one girl (I'm 100% sure he's been with more than just Selena, though?) because love just isn't the same without her. It's not a bad song, just very repetitive and feels a bit more of the same. Travi$ Scott's verse was actually the strongest part for me, unlike Big Sean's indifferent feature on the previous track.
9. "The Feeling" ft. Halsey
I have to put my thoughts on Halsey to the side for now because "The Feeling" is a really solid, occasionally-great pop ballad. Their voices work extremely well together, the production is brilliant and the pre-chorus is the rare kind of good when you really wish it was the real chorus. Bravo, kids.
10. "Life Is Worth Living"
Bieber's voice takes centre stage on this piano-led ballad where he frankly addresses and buries his ****-ups in order to move on. "I'm not perfect, won't deny it / My reputation's on the line, I'm working on a better me." What could have been a very forced and cliche song comes off as notably sincere and one of the most vulnerable, yet empowering, moments of the album.
11. "Where Are Ü Now" ft. Jack Ü
The song that kickstarted it all, and it still sounds as fresh and brilliant as it did 8 months ago.
12. "Children" ft. Skrillex
Immediately one of the standouts for me. The subject of the future widens beyond Bieber's love life as he encourages our generation to make changes for the better for, I guess, our "Children." Again, he somehow avoids being cliche and convincingly pulls off a song about social progression, something he couldn't have done a few years ago. Skrillex's production is probably the saving grace for that, as Justin sings his empowering message over a pounding build-up that bursts into a synth-sphere created for mindless nights on the dancefloor. Production-wise this is probably the biggest tune of the lot. Definitely Vogue-able.
13. "Purpose"
Honestly, if this came on shuffle I could mistake its opening for a "High School Musical" song. That's not shade (the third soundtrack is truly incredible) but I don't think it's the kind of review Bieber's hoping for. Basically, this is the song equivalent to his interviews on The Ellen Show earlier this year. He sings about his tears, the fans and rediscovering his purpose over a solo piano before a spoken outro finishes off the album. I believe everything he's saying – and it's quite heartwarming actually – but there's a way of doing it without the cheese being extra mature.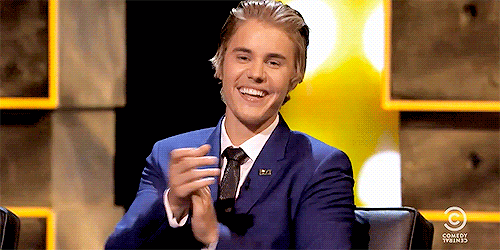 And that's Purpose! Well the standard edition at least (there's 21 songs in total across the deluxe editions.)
Overall, it's a great pop album and certainly one of the strongest of 2015. We all knew it was going to be a retrospective record following the past few years but it's surprisingly honest and, for the most part, well executed.
While some moments are more impressive than others, there aren't any real duds weighing it down and its to his credit that he managed to pull off two could-be cringeworthy tracks and instead make them standouts.
The intention was to make it about the music again and there's more than enough good material here to make that happen, and with writing credits on every song Justin should be applauded for that.
Highlights: "Sorry", "Children", "No Pressure" ft. Big Sean, "Company"
Do you agree? What are your favourite tracks?