Hip hop.
Britney's tenth studio album might be hip-hop inspired.
Grammy-nominated producer RoccStar, who's crafted songs for Chris Brown, Rihanna, Usher, Rita Ora, Fergie, Prince Royce, Kendrick Lamar, J.Lo and Iggy Azalea, may have crafted something for Britney's Glory followup.
He hopped onto Instagram to share several stories, which included him filming a recording of an unidentified female singer crooning over a twinkly hip-hop beat. He captioned the vid: "La Britney Spears."
The second video he posted appears to be the same song.

RoccStar reportedly submitted songs for
Britney Jean
, but his work was rejected. If these demos had any shot at making Brit's new album, he squashed that by sharing previews online. However, it's worth noting the style the princess of pop is aiming for.
It's all happening so fast.
Britney revealed last November she already started work on the new LP. "I'm not sure what I want the next album to sound like," she said. "I just know that I'm excited to get into the studio again and actually have already been back recording."
She also mentioned how hands-on she was for Glory, which is likely a similar mindset she'll hone on B10.
"I think the vibe of Glory is a lot different than my previous albums," she said. "We experimented with so many things while we were making the record. I feel like this time, I was really able to be hands on. I'm so proud of every song that we put on the album."
Adding: "It took us a couple of years to make this album, and of course over time, musical styles change and sometimes other ideas pop up that you just like better. The songs on Glory were no-brainers for me—they were the best of all the songs we recorded."
Looks like Britney is aiming for…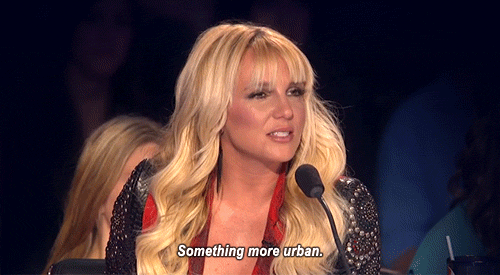 Do you like the demos? Let us know in Exhale.
And while you're at it… leave a comment and follow us on Facebook, Twitter & Instagram and subscribe to our YouTube channel.