Hilary Duff showcases scenes from her Sparks video.
Are you ready for Hilary Duff's return to pop?
The 27-year-old singer is looking AMAZING in a tiny preview of the music video for Sparks.
Duff delivered 8 seconds of a "rough cut" to Facebook for fans a few hours ago:
The music video appears to center around a retro neon aesthetic theme, and sees Duff and two backup dancers executing choreography while serving coy/**** looks to the camera.
Can't wait to see the whole thing!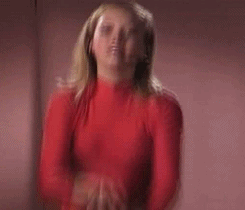 Are YOU excited for Hilary's comeback?