"Perfume" peaked at #10 after its release on iTunes Sunday night and is free-falling to join its sister "Work *****" in the depths of the iTunes archives (it's currently at #18 and shows no signs of gaining).
It's unclear at the moment, but I doubt the spins it received on Facebook count towards its Billboard Hot 100 charting position next week. It was uploaded to Vevo a day later, but 24 hours in the world of a Britney fan listening to her new music is a century; that ****' was on repeat and you know it. You can thank some marketing deal with $Facebook$ for that!
Should fans care about charting and numbers anymore? It's clear Britney has no ***** left to give about that aspect of her career. She's been in the industry for 15 years and has had plenty of number ones most artists could only dream of obtaining. She's a veteran. A very private, shy veteran that the industry and public over-exposed out of fascination, then applauded her rise from the ashes. There's only so much someone can take before deciding: 'F the haters, F statistics and F the effers. I'll do this for fun and for my fans. So stick that in your pipe and smoke it… just not around me, plz.'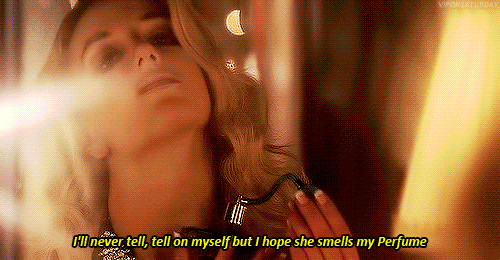 "Work *****," though it's a fantastic gym and club anthem, failed to shatter the charts the way fans hoped for earlier this year. Billboard noted its slow burning charting due to its aggressive dance nature.
"What's interesting with Britney is that her last couple albums have had really huge radio singles, and they were kind of hits of out of the box on radio. This time around she's having a harder time having Top 40 radio embracing "Work Work." So for example, "Hold It against Me," which was the single from her last album, "Femme Fatale," debuted on our mainstream top 40 Airplay Chart… then one week later it was in the Top 10… so in four weeks time it was already at number five. Why is the Top 40 Airplay chart important? Because that's her core format, that's where she gets the most airplay at. So if any radio station's going to be playing Britney, it's going to be Top 40 Airplay."
They're right about one thing: "Work *****" and "Perfume" don't sound like what's playing on the radio right now, but that's hurting her. So should Britney conform to ~what's hot~, or make (what she and Will.I.Am think is) original music and hope it picks up the attention it deserves?

DWayneB on Exhale shares an interesting view I agree with:
"Okay I have to say something because I'm becoming frustrated with the seeming perspective of the fans on this forum.

You guys have to keep a few things in mind when you take in Britney's music, and when you take in the mainstream success of that music. She is not Rihanna, she is not Lady Gaga, she is not Kesha, she is not Katy Perry, and she sure as hell isn't Miley Cyrus. She will never be that young, vital, radically ****, #1 international pop star ever again. Britney released her first album 15 years ago. She's been around the block. More than a few times. She's a 31 (almost 32) year old mother of two. So many of her fans (who are probably half her age) are waiting for this "Return to the Throne" of sorts, and it's not going to happen, and there's nothing wrong with that.

The charting of music today is another beast entirely. You guys have to look at the big picture and realize that Britney needs to grow. She needs to express the woman that she's become, and not the girl that she once was. She's been through HELL. The industry chewed her up and spit her out. So did the public. She's not going to break the Vevo record. She's not going to knock everybody off of the charts and slay the world. And she may not ever land a number one with Britney Jean. And it's OKAY. She's going to slay her fans. She's going to be number one in our hearts. She's going to continue to grow as an artist and touch our lives in new ways. She's not going to hump inanimate objects and lick power tools. She's going to make music for her fans and for her self. Not the gp that nearly destroyed her. Forget the charts. Forget iTunes. Forget Billboard. She's a legend. She payed her dues. It's time to move on, and leave the number ones for the newbies. I love you all, I love Britney, and you should know better. Let's make this a good era. Spread the love."
"Britney Jean" pre-orders peaked at #2 before falling to its current position at #7. Check out a list of how "Britney Jean" and "Perfume" is performing all over the world on iTunes.

Are the days of seeing "Britney" and "#1" in the same sentence long gone? Should we care? Should we accept that shooting for the moon is more realistic than the stars? Post a comment in Exhale and let us know what you think.