The band reintroduce themselves as a four, talk about being "angry" with Zayn and play some dodgeball.
One Direction appeared as a quartet for the first time on James Corden's The Late Late Show.
It's been 2 months since One Direction, the world famous fivesome, became the world famous foursome. Late last night Louis, Harry, Liam and Niall chatted to their old friend James Corden about quite a few topics.
Zayn's departure:
Choice quotes:
Liam: "We were angry at first, then disappointed. There were parts of this job Zayn loved and parts he didn't…sometimes you have to follow your heart and do whatever you need to do. We wish him the best."
If Zayn's departure ever made them think maybe they should call it a day:
Niall: "No, not at all. We enjoy every aspect of this job. We're looking forward to bringing out a new record, going on more tours and we're really enjoying it"
Decide for yourself whether Louis's comments regarding his recent twitter feud with Zayn were genuine or said through gritted teeth…
The guys also had fun playing losing a game of dodgeball against a group of women almost as heavily tattooed as them:
Choice gif: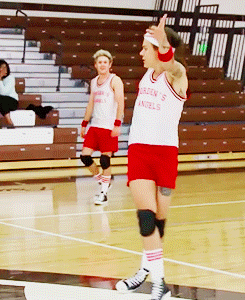 The band personally thanked fans for an online campaign that has taken over internet and radio this week:
Basically, the fandom felt frustrated by 1D's music never getting the promo they believe it deserves, and as a result, many casual listeners write the band off without realizing how they've musically evolved from teen pop to rock (face it, how many of you assume "What Makes You Beautiful" is how the group still sounds?)
They decided a non-single called No Control showcased the band's maturity, both as singers – the once vocally insecure Louis takes on an astonishingly powerful lead vocal – and lyrically, as the x-rated subject matter demonstrates!
Through tweets, texts and calls, fans got the song played on over 40 stations worldwide in less than 48 hours, with some stations adding it to their regular airplay rotation.
I heard the song by chance earlier this year and it changed my mind on the band entirely. Who knows, you might be surprised by it, too:
A founder of the #NoControlProject, as it's called, told Digital Spy:
"Basically there has been a feeling in the fandom for a while that Four has been overlooked as an album, and badly promoted by [management], with only two songs being released and no plans for anymore. It's a really good display of the fact that the fans are not the young teen girls that management seem to assume we are. The four of us are all over 30, and this fandom has come together to promote the music above all else."
The question is, will other fandoms follow suit?
More topics included life on the road:
And Harry's tattoos/lack of underwear:
Finally, 1D confirmed they have changed the setlist for their upcoming UK and US tour dates, to feature more songs from their most recent album.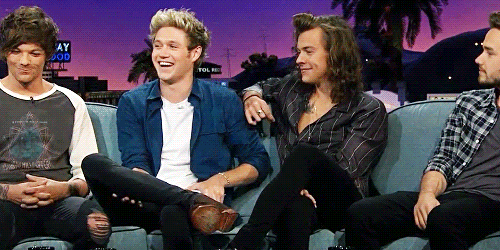 What did YOU think of the interview?