The group are officially set to give their first interview as a four piece band.
One Direction will be on The Late Late Show with James Corden in a few weeks.
People confirmed the foursome will guest on the US television chat show and will be sharing some "surprises" with fans:
"We're all so excited to be appearing on The Late Late Show with James Corden. James is one of our best mates and we're so proud of the massive success his show is having in America. We are currently working on a few surprises with James and his team that we hope our fans will enjoy. It's going to be a great night!"
It's bound to be an interesting sit-down considering the rollercoaster year 1D has had so far.
To recap, in just over three months the band has lost a member, started work on a new album, lost a girlfriend, started a new record label, completed the first leg of a world tour, AND confirmed a performance at a UK festival which will take place on the same day as a tour date!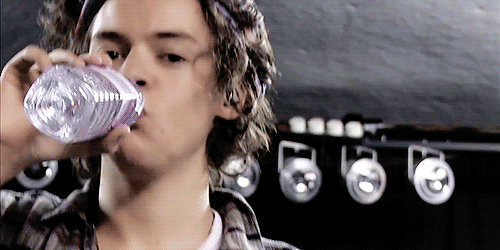 Of course, the topic sure to be on everyone's mind, and bound to be brought up, will be Zayn Malik's shock departure in March. No word yet on whether Malik will definitely be addressed, but if he isn't that's sure to create awkwardness where it really isn't needed. The guys – Harry, 21, Louis, 23, Liam, 21, and Niall, 21 – are determined to continue as a quartet and being honest about the fact that the mega-fame life just wasn't suited to Zayn will make moving on easier for the band and for fans.
In other news, pop's favorite old grouch, Oasis's Noel Gallagher, has apparently done a 180 in his opinion of One Direction. The Wonderwall singer is surprisingly excited to hear the band's fifth album after one member of the group described it as "Oasis-y".
"What if it's brilliant though? What if it's amazing? I don't mind One Direction. They're harmless, aren't they?"
As recently as March this year, Gallagher accused 1D of not writing their own songs, even though Liam and Louis have always publicized themselves as the primary songwriters for the group and Harry has made news recently for his writing sessions with Meghan Trainor.
Looks like all you have to do to get on Gallagher's "good" side is credit him as an influence! Get that promo, Noel!
One Direction's interview will air May 14th on CBS.