Band kickstarts social awareness campaign; Harry takes aim at Sea World.
Boy band One Direction kick off their US tour by addressing social issues.
1D are asking fans to get serious and speak up about the world's ongoing issues. In a new campaign called Action1D, the band have made it possible for fans to upload videos of themselves to their official website discussing what social injustices they want fixed, and to describe the ideal type of world they'd like to live in.
Check out their announcement video below:
"2015 is a year like no other and we want you to really make it count. You guys are truly amazing and over the years you've shown us what you can achieve if you rally together. In two historic summits in September and December, world leaders will make decisions that affect important human issues like extreme poverty, inequality and climate change. So now's the time for us all to have our say, to take action and to raise our voices to show that we care. We can be part of something that actually makes a difference to our future and helps people who need the support. In September we'll launch a specially commissioned film made from thousands of your contributions to show world leaders the world you want to live in. Listen out for news of the launch."
You must be at least 14 years old to upload a video.
The band will upload their own individual videos over the next month, where each member will discuss social issues they're passionate about, too.
The campaign received immediate, unanimous support from political heavyweights, including the United Nations and 2016 US Presidential candidate Hillary Clinton:
The boys are right. We need everyone's help to get the planet moving in the right direction. http://t.co/rNQSBSmgJ8 #action1D

— Hillary Clinton (@HillaryClinton) July 9, 2015
.@onedirection is joining #action2015 to end extreme poverty, inequality & climate change http://t.co/z4dKk4Ku0J https://t.co/lOjpJA8wX7

— United Nations (@UN) July 8, 2015
At their July 9 San Diego tour date, Harry Styles approached a social issue of his own, preaching to fans that if they like dolphins, they should not visit aquatic theme park Sea World:
Sea World has made headlines in recent years for all the wrong reasons regarding their treatment of the animals they keep in captivity. A documentary titled Blackfish brought the issue of inhumane treatment of killer whales to mainstream attention and allegedly contributed to a steep decline in people visiting Sea World.
Since last year, Styles has shown himself to be an avid supporter of the Dolphin Project, a social campaign aiming to stop inhumane treatment of dolphins:
Sea World was none too happy to be dragged by one of the world's most influential pop stars and took to twitter where they promptly showed their *** once more:
.@wtvkarina @SeaWorld Nah. Just pointing out a fact. Also hypocrisy. pic.twitter.com/gZQzjBuAet

— Erin (@SeaWorldErin) July 10, 2015
Turns out that's not even a Sea World employee in the photo, but a staff member from the Georgian Aquarium, an aquatic center known for its stellar treatment of dolphins, which they use for education rather than entertainment.
Sea World tried it!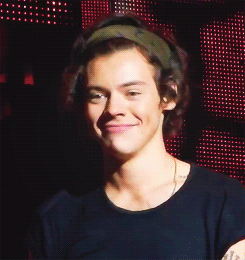 What social issues do you wish received more attention? Is Harry right to call out Sea World? Let us know in Exhale!