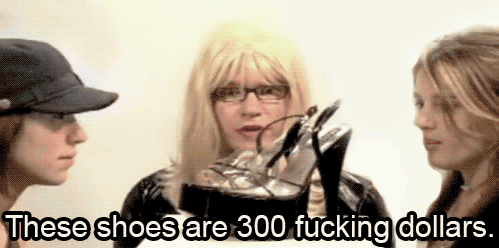 Only in the Britney Spears world are the shoes she's wearing a big deal. No ***** to give – these are bad ***!
This designer revealed Brit's rocking this creation during her Vegas show.
"We've had Celine Dion, Cher, Gwen Stefani and many other celebrities trust Shoe Lab with any shoe & leather repairs. But this is a first for us. This shoe will be worn by the one & only Britney Spears at her Las Vegas show!!! So proud of our little family business that has become the most trusted & most successful of its kind. 2014 is going to be mind-blowing!!!"
High heels were so
2011
Femme Fatale.