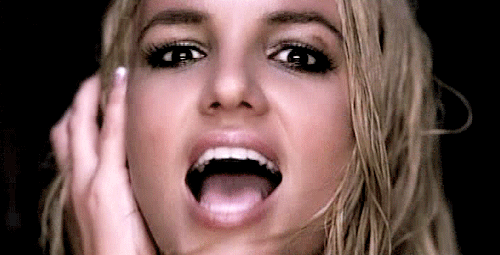 Breaking News: Britney Spears has one of the craziest fanbases on the Internet!
The
NY Post
lists 10 artists whose stans are ride or die, or as they put it:
RABID
.
Christianna Giordano, a digital strategist at Cohn & Wolfe and blogger for Social Media Today, says celebrities take advantage of their fans' devotion by sharing intimate moments with them and then personally responding to them.
"It's that intimacy you would have never gotten before social media."
IE:

Cutie!! Nice meeting you! RT @dannythimm: thank you @britneyspears for the best night of my life pic.twitter.com/YEJqrhqcx5

— Britney Spears (@britneyspears) February 16, 2014
Social media marketing 101! The Queen gets praise from adoring fans, and in return the Queen acknowledges their existence – and we love it.
From the NY Post:
Twitter following: 36.2 million
Fan base name: Britney Army
Demographic: Pop fans hanging onto the past
Known for: Defending the star's fading vocal and dancing abilities as improving despite all evidence to the contrary; referring to Spears as a deity
Recent dust-up: The Army dispatched its forces against any and all criticism of Brit's new Vegas residency, which features minimal singing and dancing — although the pop tart does sport a fake painted-on six-pack.
Sample tweet: @jcsef: "@ruff_ ryder_ kill yourself but before you do that buy @ britneyspears' new single 'WORK *****' on iTunes now!"
My initial reaction to their synopsis:

Other artists included on the list are Kesha, Beyonce, Chris Brown, Lady Gaga, Katy Perry, Rihanna, Justin Bieber, One Direction and Nicki Minaj.
It might be safe to say the Britney Army is top dog when it comes to crazy, and we definitely own it!