So you're tellin' me there's a chance?
On Friday morning, an RCA intern uploaded "It Should Be Easy" featuring Will.I.Am to Britney Spears' official Vevo account unknowingly causing a disturbance in the force. In fact, I'm now assuming it was a mistake, and mistakes are forgivable! Even this one!
Nevertheless, it sparked literally thousands of comments across BreatheHeavy's social presence and the overall reaction was outrage; way more fans were left un-*******-happy about the potential third single choice then happy (receipts).
Even William Orbit is over Will.I.Am's shenanigans.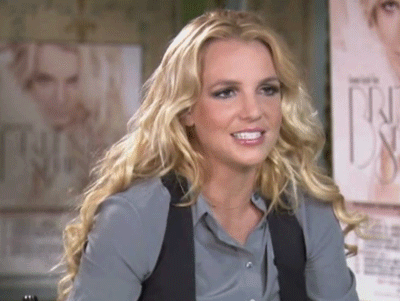 However, the stars aligned Friday night when "Now That I Found You" off the Deluxe album was mysteriously uploaded to Britney's official Vevo channel – as if Team Britney was suddenly enlightened and want fans to duke it out instead.
"Now That I Found You" is a risk, it's unsafe, and it's unpredictable… but it's truer to Britney as an ARTIST than "ISBE" is. Major props to you RCA for uploading the song and keeping an open mind!
RT if you're down for @britneyspears' #NowThatIFoundYou becoming a single!!!

— BreatheHeavy.com (@breatheheavycom) January 19, 2014
The Britney/Will.I.Am dream team ship has sailed thanks to "Scream & Shout."
Now let's get #BodyAche & #TikTikBoom on that Vevo channel and then we're really talkin'!