Rumor has it tickets are moving
real
slow for
Beyonce
and Jay-Z's On the Run" tour.
The power couple are scheduled to play 17 stadium shows in the U.S. and Canada beginning June 25 in Miami, and as of now, tickets are available in every city at every price.
From Showbiz 411:
Right now, there are over 11,000 tickets in motion on StubHub for the couple's July 11th show at MetLife Stadium in the Meadowlands. Several more thousand are available for the second show, on July 12th.

Even on Ticketmaster.com's own system, a quick check shows a very bald stadium, with lots of tickets for sale and official resale. Right now, getting to see the first couple of modern R&B is pretty simple. And relatively inexpensive.
Some think ticket sales slowed because people just shelled out good money to see them recently! Jay-Z finished a year long tour with Justin Timberlake to promote "Magna Carta Holy Grail," and Beyonce wrapped up her "Mrs. Carter" tour in March of this year.
Ain't nobody got time fo dat!
Meanwhile, Rihanna and Chris Martin's recent dinner outing was reportedly all about Jay.
"Rihanna and Chris met up for dinner because they are worried about Jay. Apparently he hasn't been in touch lately, ever since his marriage problems surfaced," an insider divulged to British magazine Grazia.
They're referring to Solange-gate.
"Jay is such a big part of both of their lives, and they want to know that they are there for him. Especially given what Chris has been going through. He seems keen to offer any help her can," the source added.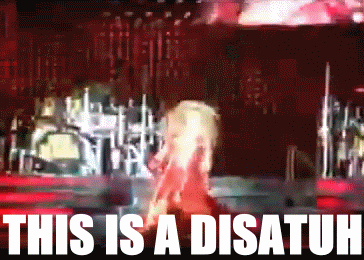 Beyonce & Jay-Z's On The Run Tour" />