He also says intolerance is heartbreaking.
Nick Jonas says he wants to be one of the greats.
Fresh off the stage from his 1989 surprise appearance, the youngest Jonas brother is opening up to Attitude about his role as a male pop star in today's unpredictable music culture, "courting" the gay community and if he'll ever pull a "Britney VMA-style performance" some time.
Is it possible?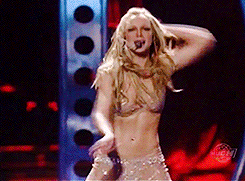 If any male pop star in 2015 could, it's Nick. He's enjoying the success from his recent hits "Jealous" and "Chains" and recently
began promotion from his next single
, the playful and very educational song titled "Teacher."
Here are the highlights from his latest interview:
Being a pop star:
I think pop music has always brought in real talking points and things that push the envelope a little bit. What I've tried to do is create conversation and draw people into the music with lots of different strategic looks to surprise people and it's been fun. It's paying off, and I hope to continue that!
Why are men scared of pop?
I don't know if I know the answer to that! There's unconventional male stars that do what they do well, but I'm really fortunate to be in a position to have had a ten-year career already. I've learned a lot and I'm continuing to mature and grow, and I hope to stay on that path.
Courting the gay community:
There's a thing of recognising that you have gay fans, as a male artist. I was speaking to some of my very close gay friends as I was making the record, and they told me I should really make the effort to embrace my gay audience as it's bigger than I might think. There should be more of it. There should be more heterosexual male artists who are comfortable to attract a gay audience and do it in a way that's authentic. With me, it comes from a very genuine and loving place.
Indiana's anti-gay laws:
I feel like on that issue, it's incredibly saddening most of all. Intolerance in general to me is heartbreaking. I am happy and willing and ready to do all I can to help break down walls because at this point in time, it's just unacceptable. We are given a platform to talk about things that are relevant to us and important to us and I think it's one of those things where we really have to be conscientious of what is important to say. I do my best to show respect where it's due. But also, if there's something I think is unjust and I have the ability to speak about it then I'm happy to.
Could we see you pulling a Britney VMA-style performance soon?
I like dancing! Most of my experience comes from theatre experience. I'm anxious to grow and I want to be one of the great performers.
Jonas also talks about his collaboration with Tinashe, his **** photoshoots and if he'll tour the UK. Read the full interview here.
[nggallery id=27]