Britney says her favorite song of all time is what?!
Britney Spears says her favorite song ever of hers is "Breathe On Me."
We don't know what life-giving juice Britney Spears is sipping, but she absolutely must buy a life-time supply because her latest interviews with Australia radio are far different than ones she's previously given in quite some time. Yes, the questions are still pigeon-holed to fit her promotional agenda, which we're cool with, but it's the way in which she's conversing with the radio hosts so candidly that has us nodding our head and air clapping.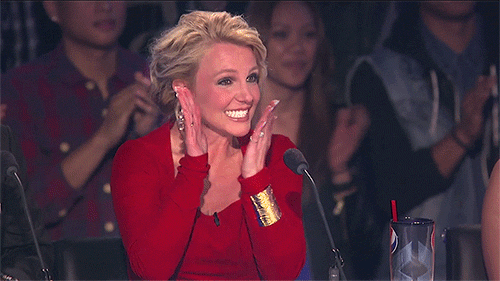 In her latest chat with Kyle and Jackie O on KIIS 106.5, Britney talks about how her Iggy collabo was set up (they ate wonderful salad), and comments on the news of the Australian rapper canceling her tour.
"Yea. I've never really been able to cancel a show unless I broke my leg or something, I mean that would be really nice, no it is hard. It can be a little grueling, but my schedule's really kinda nice right now. I have the Vegas shows that I do then I have a couple of weeks off, so I can't really complain, honestly."
She adds the fans are great and it's a "fun show to do," but more importantly she beams when asked who she was ever star struck by…

I saw him probably 10 years ago at the Teen Choice Awards. It was when he just got done shooting something and he had really long hair. Oh my God, I completely died. I ran… towards him… like an idiot! I ran to him. I lost my mind for a second, it was so uncool!
The radio hosts then ask the "Pretty Girls" singer if she knows where her iconic music video costumes are. When Brit admits she has no idea, they mention Kylie Minogue's costume museum, to which she replies "I need to get her management team!"
The conversation gears back towards her music, where she's asked what her favorite song of her catalogue is: "Breathe On Me," the stunningly brilliant hyper-sexual song off the "In The Zone" record.

Britney
chatted with Nova 96.9
as well as 2day FM where she admits she
paints ******* while listening to Mariah Carey.
Because who doesn't?
Discuss!