16 live mixes from Britney's Onyx Hotel Tour are available on iTunes… because it's Britney, beach.
Looks like we'll be getting a Britney Spears record sooner than we thought!
For whatever reason, Godney granted her fans the live audio mixes from her Onyx Hotel Tour in Miami on iTunes China starting today.
In fact, it's charting in some countries already and is available to stream on Spotify.
Larry Rudolph recently told Billboard today's music market is all about the singles, but Britney is ahead of the trends and doesn't give a **** what the market is. She wants to release an album of "live" mixes? She shall!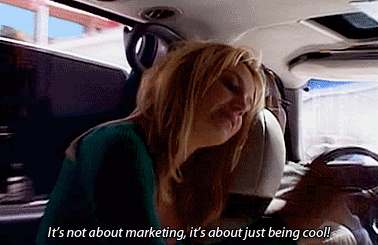 The official name of the release is "Life Is a Beach: Live in Miami," and it's probably the best title she's ever had in her lengthy career. In comparison, titles like "Blackout," "In The Zone" or "B In The Mix" just sound average and boring. Life Is A Beach pioneers innovation, and it is everything.
The 16-song tracklist:
Toxic (Live)
Protected (Live) [It really is spelled that way]
Boys (Live)
Showdown (Live)
Baby, One More Time (Live)
Oops! I Did It Again (Live)
You Drive Me Crazy (Live)
Everytime (Live)
The Hook Up (Live)
I'm a Slave 4 U (Live)
Shadow (Live)
Touch of My Hand (Live)
Breathe on Me (Live)
Outrageous (Live)
I Got That (Boom Boom) [Live]
Me Against the Music (Live)
Yes, we're ignoring that she didn't sing live during that show. And yes, that cover above is the actual artwork.
Are YOU buying "Live Is A Beach" on iTunes?