If we are to believe the hype, Britney Spears has a song with Fifth Harmony on the way titled "Apple Pie."
If we are to believe the hype, Britney Spears has a song with Fifth Harmony on the way titled "Apple Pie."
The rumor mill is churning out speculation like I've never seen. Thumb through the Britney Spears News section on BreatheHeavy and you'll find more unconfirmed chatter surrounding the princess of pop than ever. The latest buzz is the wildest thing I've heard yet.
Word on the street says Britney and Fifth Harmony are releasing a joint collaboration together titled "Apple Pie." And get this, it's being said that it's Britney who's the feature on it, not the other way around. The rumor claims it's a track off 5H's forthcoming album. My stomach turned.
What else do we think we know?
There's apparently a music video for it already filmed, and it's produced by BURNS ("Make Me"). You can read more about the rumor in Exhale.
It IS a bit suspect Britney has been using green and red apple emojis in several of her posts recently. So has BURNS. What should we make of this?
Can't wait to get back on the road this summer #PieceOfMe ??? pic.twitter.com/fzcfD7z5Vp

— Britney Spears (@britneyspears) January 24, 2018
Secret project ???? pic.twitter.com/tMKdlpGfD8

— Britney Spears (@britneyspears) November 10, 2017
— B U R N S (@thisisBURNS) January 25, 2018
My immediate thoughts? Justice for Glory. And I'd really love to see Britney release a featureless single; it's been a hot minute. But this could make sense considering Britney's heading on tour again this summer. She might want a new tune to share with fans.
Or, her hints are teasing yet another fragrance. A fan on Exhale created an Apple Fantasy advert amidst the buzz, and I must admit it could very well be the case.
Looks like we'll have to wait and see.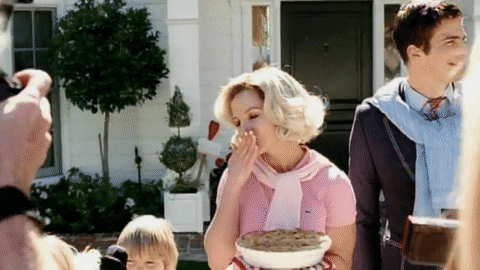 Thoughts on the "Apple Pie" rumor? Leave a comment below!
And while you're at it… follow us on Facebook, Twitter & Instagram.