Kelly Clarkson has a new music video. I mean, a new lyric video.
Any insignificant morsel Kelly throws at me I furiously gobble up with a ferocity meant for something innovative and unexpected. Is her new lyric music video for "Heartbeat Song" just that? Absolutely not. However, the name Kelly Clarkson is attached to it, thus I will blindly promote it – no questions asked – and do so with a smile on my face.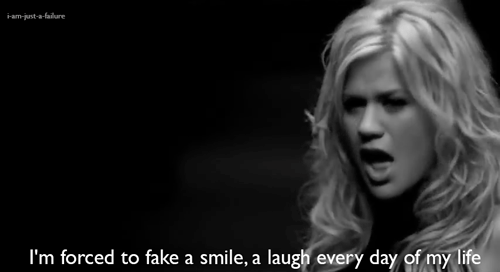 The clip blasts bright colors in your face while the lyrics hop on the screen. It's cool I guess, but I feel like it was solely made for River Rose or people high on ecstasy. Either one I approve of.
Kelly also revealed her album, "Piece By Piece," is out March 3.
Watch Kelly Clarkson's "Heartbeat Song" lyric video here:

Okay, it's been a few weeks of listening to "Heartbeat Song." Thoughts?