The taste of her cherry chap stick? Yikes.
The taste of her cherry chap stick? Yikes.
Miley Cyrus and Katy Perry have been friends for almost a decade. We know this because Miley has mentioned it several times during recent interviews as she makes the rounds from station to station promoting "Malibu." The two pop stars shared a couple of laughs (and selfies) together at Wango Tango this weekend, and their close-knit friendship started with a fantasy.
How did it all start? According to Miss Montana, her and Perry's friendship grew after she found out Katy's debut single "I Kissed A Girl" was about her. "We were actually just realizing that next year, we'll have been friends for 10 years!" she told radio station WKTU. "I think that's my friend I've known the longest, which is really, really weird. When she came out with 'I Kissed a Girl,' I was doing the Hannah Montana movie. I heard her on the radio — they said, 'Who did you write that about?' she said me!"
She added: "I was on a four wheeler… actually—my dad [Billy Ray Cyrus A.K.A. Cyrus] had this four wheeler (this is how hillbilly we are), we had a radio attached to the four wheeler, and I heard it and I screamed and started freaking out."

Katy Perry and Miley Cyrus hanging out together at #WangoTango. We did not deserve this. ?❤️ pic.twitter.com/qgTVbOooX1

— Pop Crave (@PopCrave) May 14, 2017
According to the song's Wikipedia page, Katy previously said the song was about a girl she was friends with as a teenager. "I did kiss her," she said. "I was totally obsessed with her. She was beautiful — porcelain skin, perfect lips."
She also told Steppin' Out mag once it was about Scarlett Johansson. "I was with my boyfriend at the time, and I said to him, 'I'm not going to lie: If Scarlett Johansson walked into the room and wanted to make out with me, I would make out with her. I hope you're okay with that?"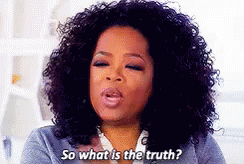 Thoughts? Let us know in Exhale.
And while you're at it… leave a comment and follow us on Facebook, Twitter & Instagram and subscribe to our YouTube channel.