Miley Cyrus Is Collaborating With Britney And You Will Deal
August 26, 2013
Oh my God.
Exhale
Sunday night morphed from a forum about the legendary Britney Spears to a spot where fans could freak the **** out about the
Britney / Miley Cyrus collaboration
no thanks to her performance at the VMAs which inevitably filled up everyone's Facebook timeline with
"Is she serious?"
and
"I think she's lost her mind"
comments.
Many fans were already outraged the Queen was teaming up with Miley simply because they feel like she doesn't deserve it and it's a marketing ploy from their shared management, but after her performance it looks like there's no saving face. The Army even tried starting a "Fire Team Britney" trending topic on Twitter. Drama!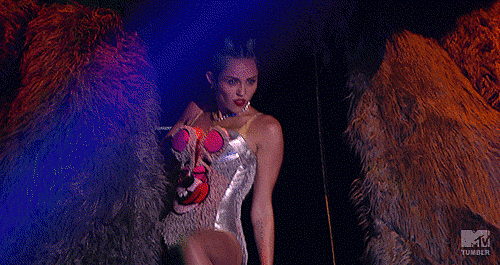 I am definitely in the minority when it comes to this "Bangerz" collaboration, but it's because I'm being paid by Team Britney, right Exhale? -Rolls Eyes-
Receipts from March of this year.
Yes, that performance was unapologetically uncreative, and judging by the look on the Smiths' faces it was horrendous. Seriously, it looks like they saw a Hannah Montana ghost. But it doesn't mean Brit and Miley can't create a hot song, right?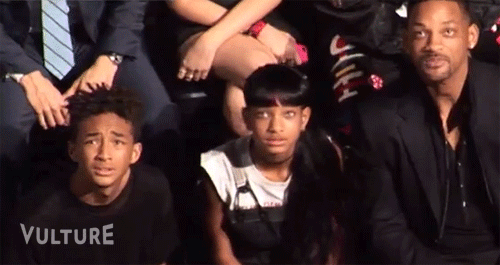 Ok. Rihanna looked equally horrified.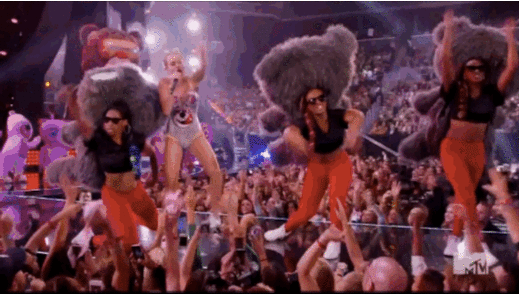 Personally, I think y'all are being too hard on her. Wait, Britney fans being bitchy and snatching wigs? Never! Miley is 20 years old and is transitioning through her ~Not A Girl~ phase right now. It's slightly hard to watch, but rest assured… in five years, she'll give an interview to Vanity Fair looking pretty with long hair and being all
'I was 20, young and having fun, but I think I came off a little crazy. I couldn't stop! My new album is far more mature and adult than that. I'm a woman now'
or whatever. If she wants to dance with Molly and giant teddy bears, that's her prerogative!
Mind you, it's not like anyone pointed a giant foam finger at Britney's head and forced her to work with Miley. Just because they share the same management does not mean Britney has no problem saying "hell no." She's the HBIC and obviously thought Miley's new look and sound was cool enough for her to join in on before dropping HER new album.
And if you're still unconvinced about a Britney/Miley collabo and this post just infuriates you, all I have to say is: