Matt Bomer: Lady Gaga's 'American Horror Story' Character Is 'Fresh And Original'
July 4, 2015
Bomer dishes on new season of AHS.
New season begins filming in L.A. on July 6.
It's been a slow and steady journey as Lady Gaga makes a return to public favor, and one of the ventures that she has in the works is a role on American Horror Story: Hotel. Her fellow castmate Matt Bomer, who you can see flaunt dem abs in Magic Mike XXL, upped the ante for Hotel when he dropped some vague (but oh so alluring) hints about the new season.
Speaking with Inquirer.net, Bomer gushed about being part of the project, where he, Gaga and Finn Wittrock will be involved in a hot and steamy love triangle. "I am so excited to be a part of the season again. It's a wild ride. It really is," he said. "Most of my story line in the beginning is with Lady Gaga, which I am excited about. She's such a brilliant artist."
Bomer also echoed Ryan Murphy's "bananas good" role in the upcoming Hotel season, revealing, "the character that they have created for her is spot-on."
I can't go into details but even the take they have on my character and Lady Gaga's is so fresh and original. I hadn't even thought about it that way before."
With all of this building hype surrounding Gaga's character, we can only raise our expectations for Hotel no matter how wrong Murphy did us with the mess that was Freak Show. I mean, we want fresh and original, but there's some things that are just a little too original to digest if you get what I'm saying.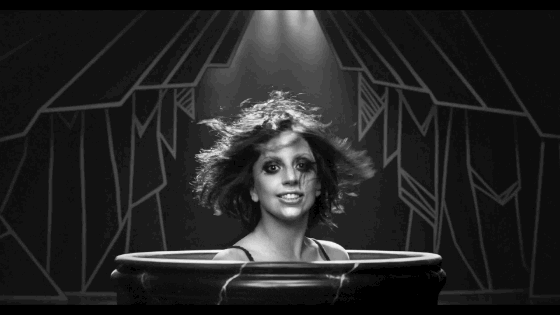 Share your predictions about Lady Gaga's upcoming AHS role in Exhale.